Unique and Heartfelt Wedding Photography | Minster Abbey, Floss & Josh
UNIQUE AND HEARTFELT WEDDING PHOTOGRAPHY COMPLETE WITH A HUGE FLOWER CROWN AND A WHOLE LOT OF FUN
Floss and Josh got married in summer at the beautiful Minster Abbey, which is an ancient church in Minster on the Isle of Sheppey. They had their ceremony at the bride's parents garden, which was just a short walk away. It was such a fun, unique and quirky wedding and the sun shone all day long! The perfect setting and atmosphere for unique and heartfelt wedding photography.
Getting ready
Floss got ready in her parents house with her 3 maids, and the atmosphere was full of excitement. She then walked the short distance to the church.  Josh got ready nearby where his parents had rented some lovely cottages He was joined by his groomsmen.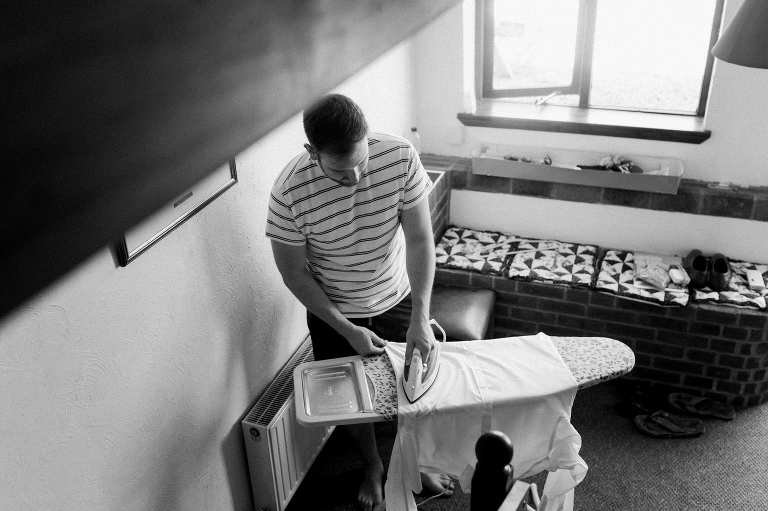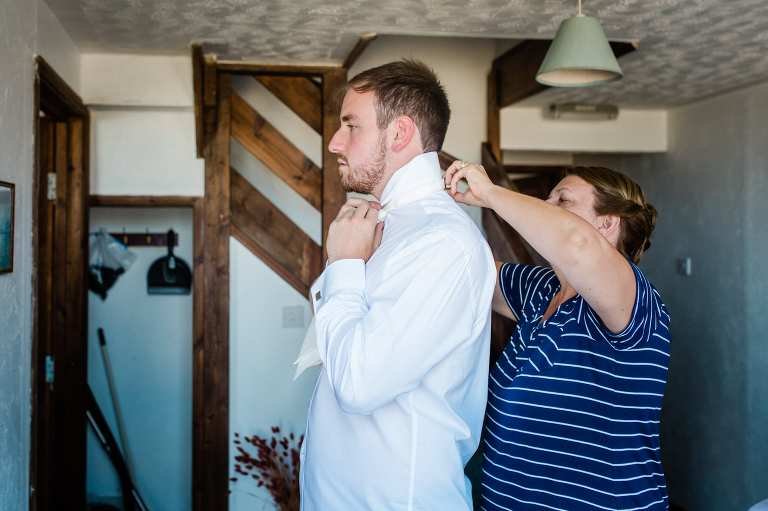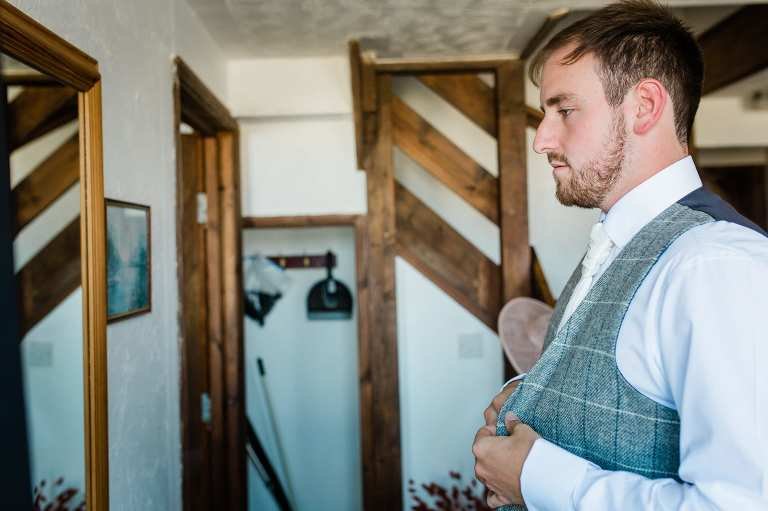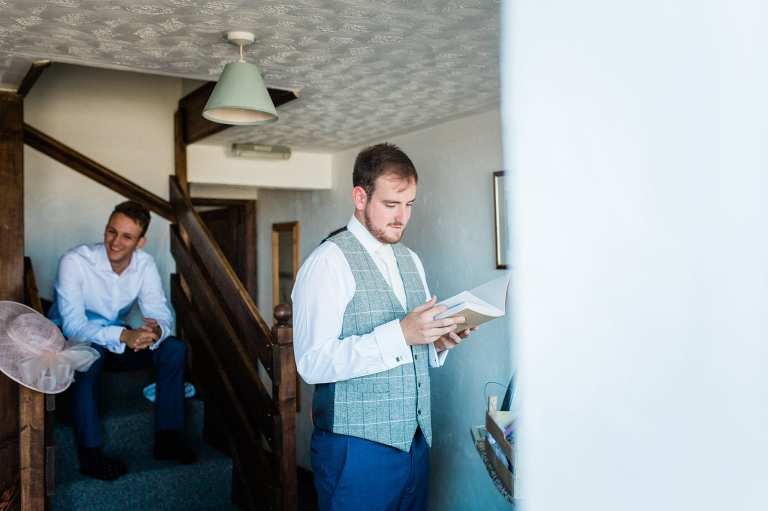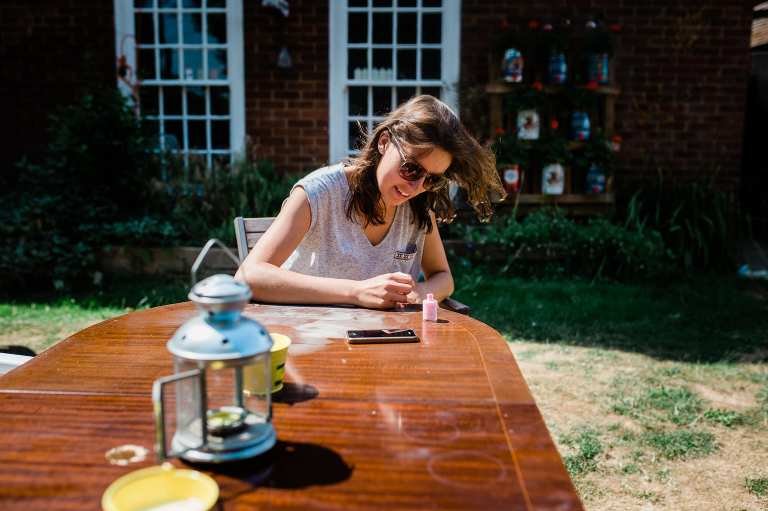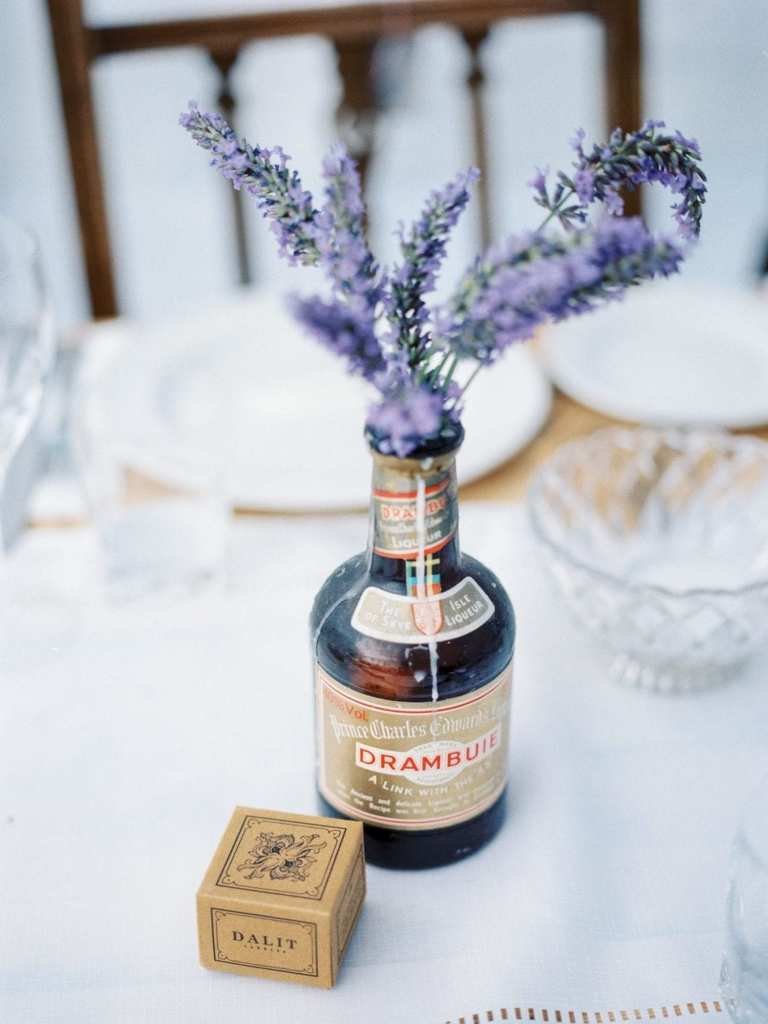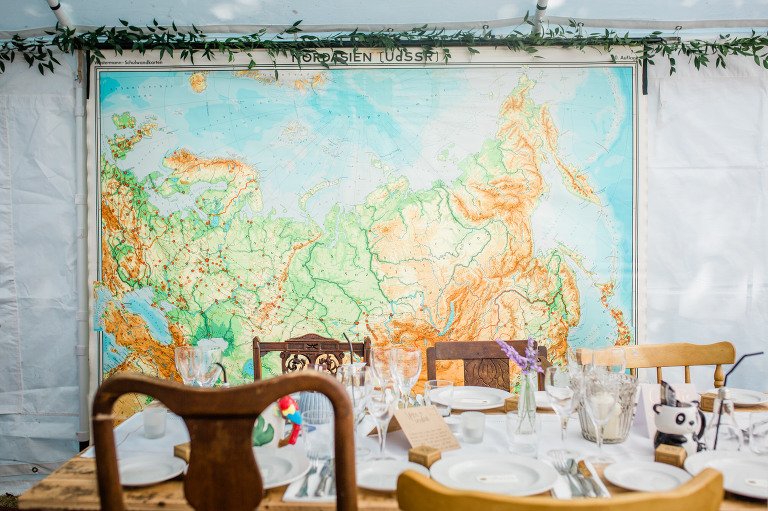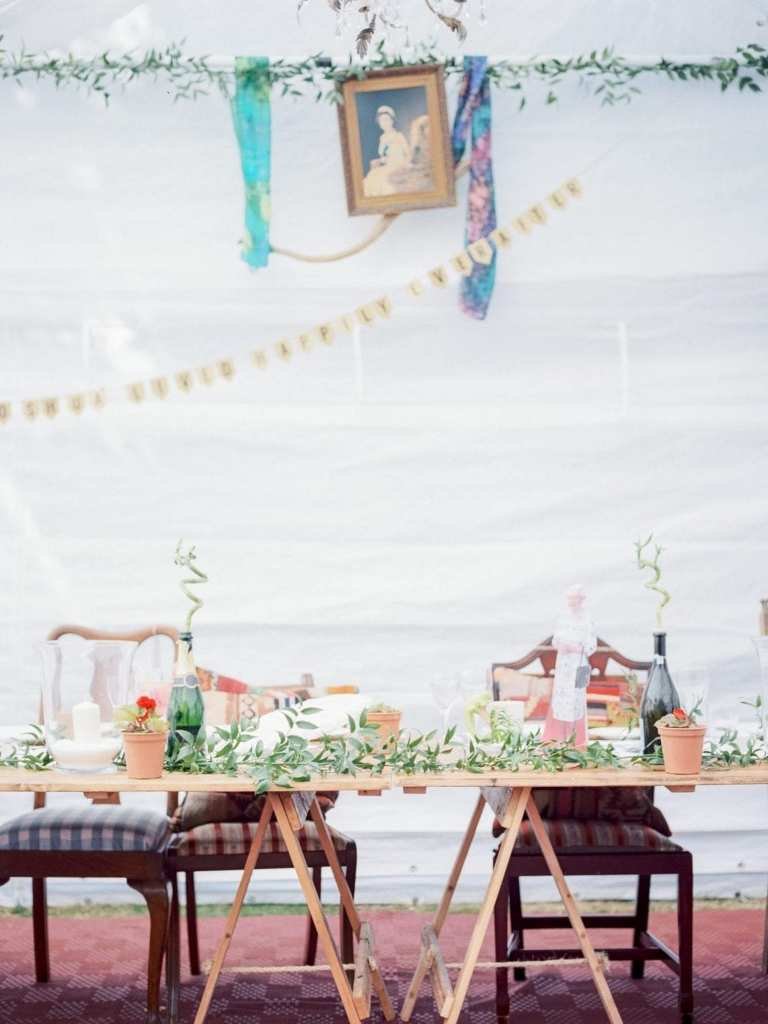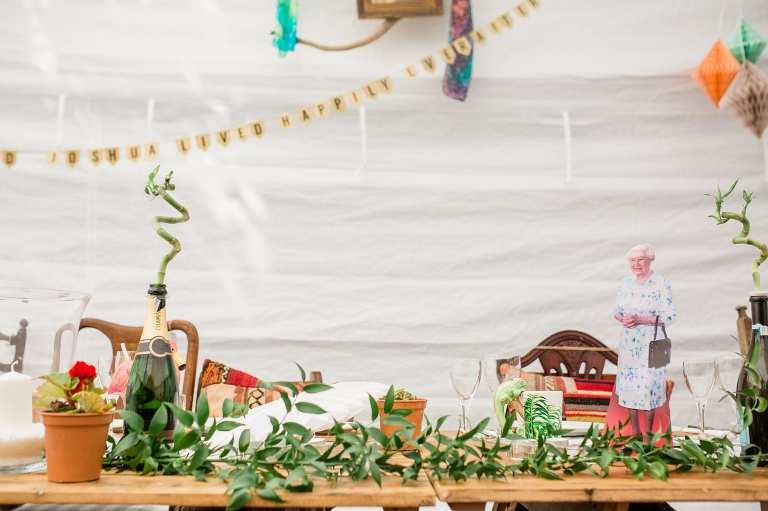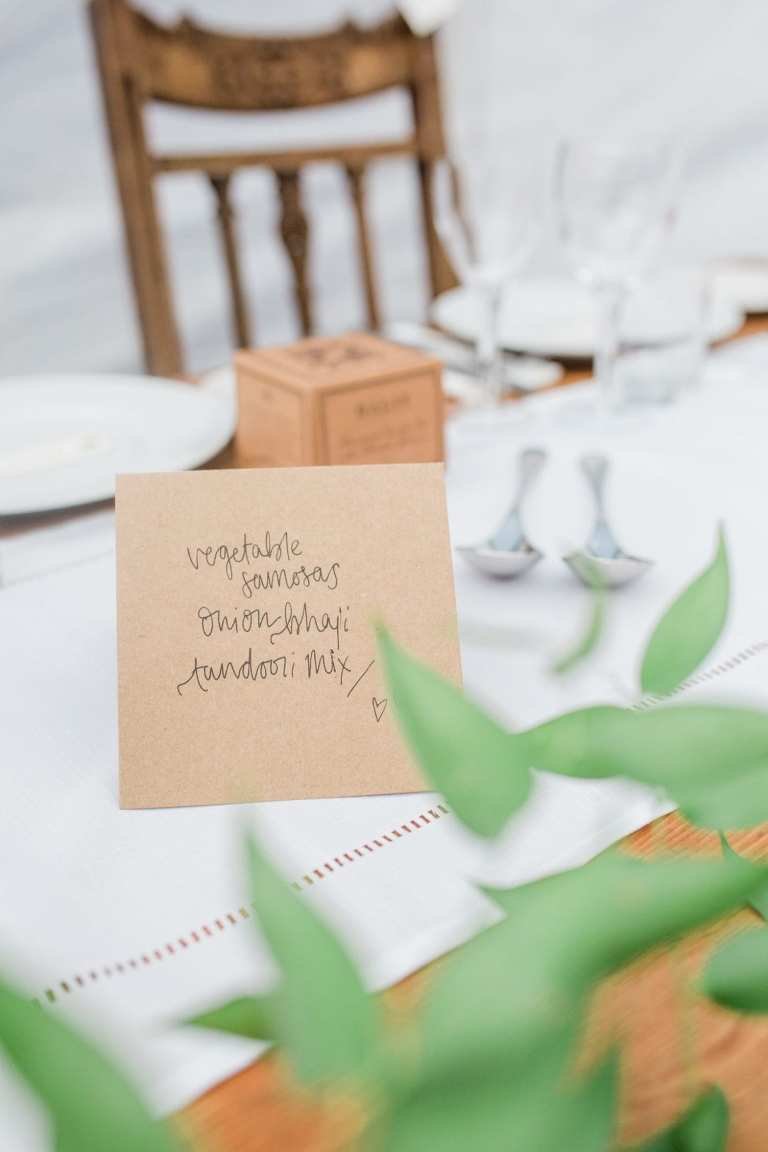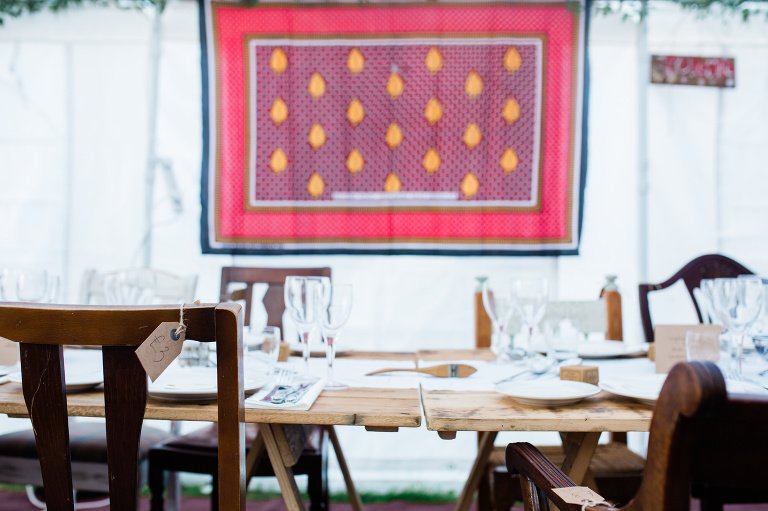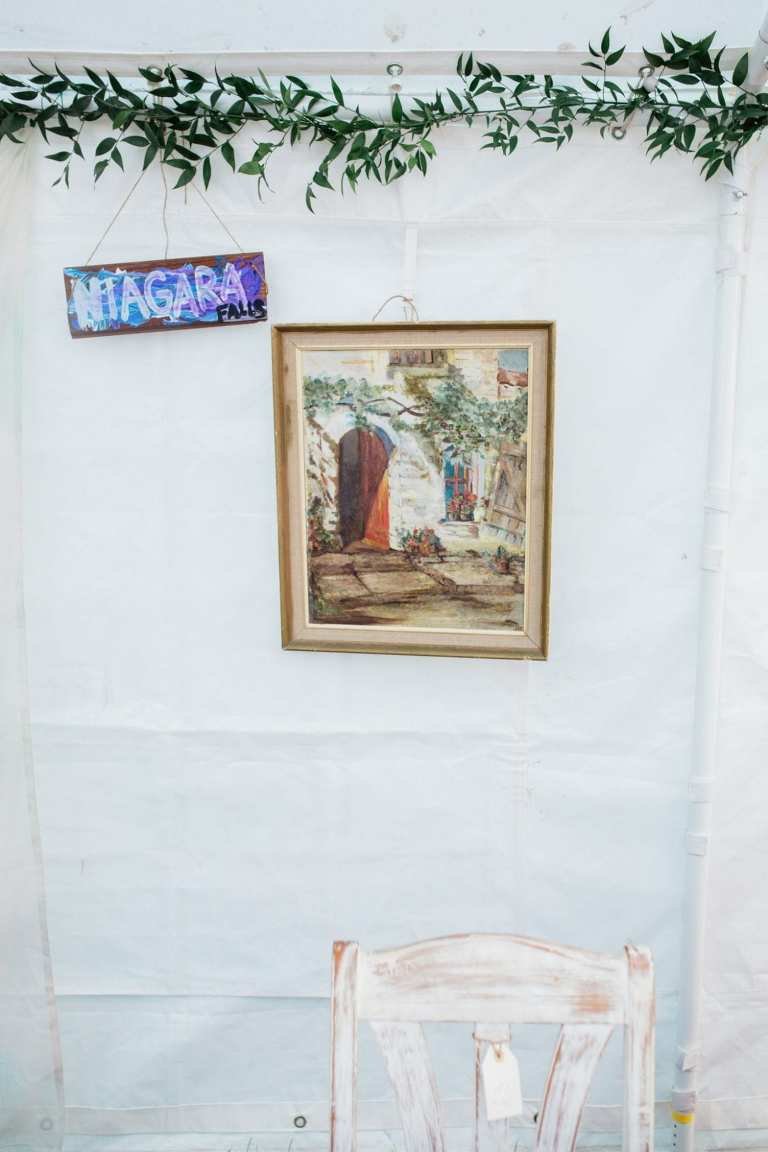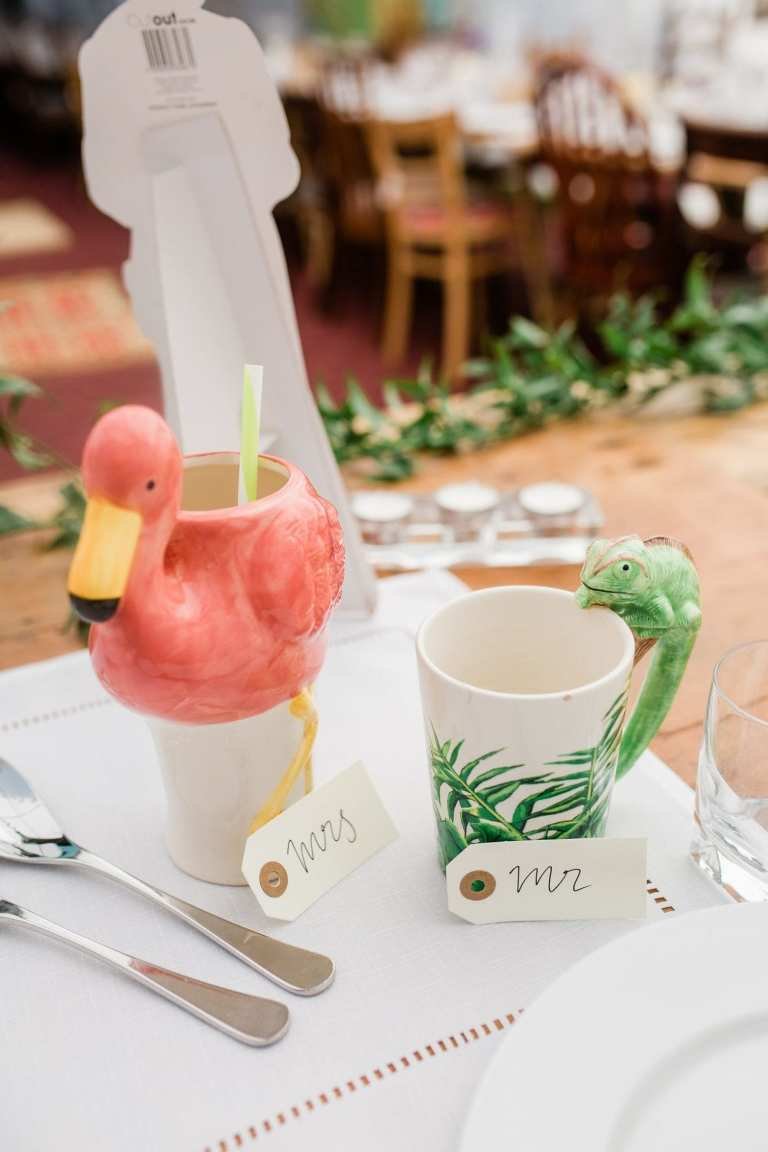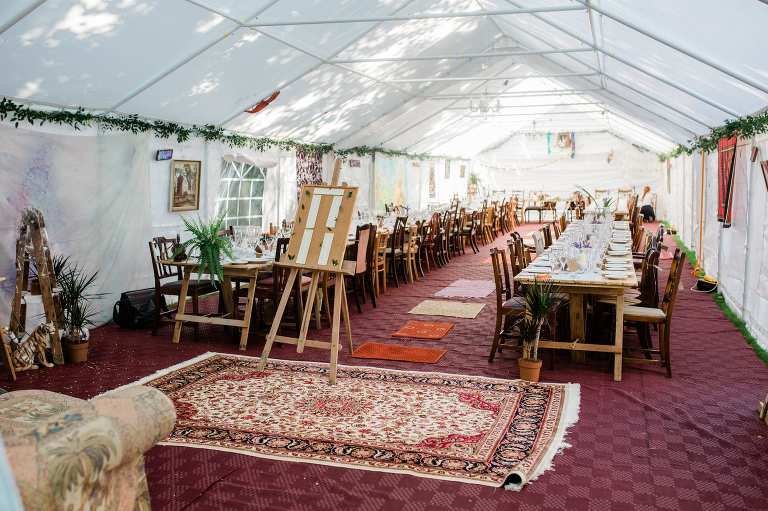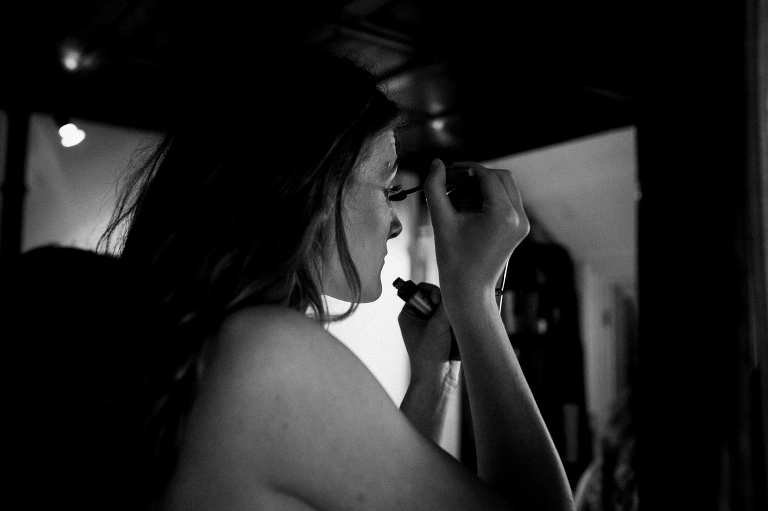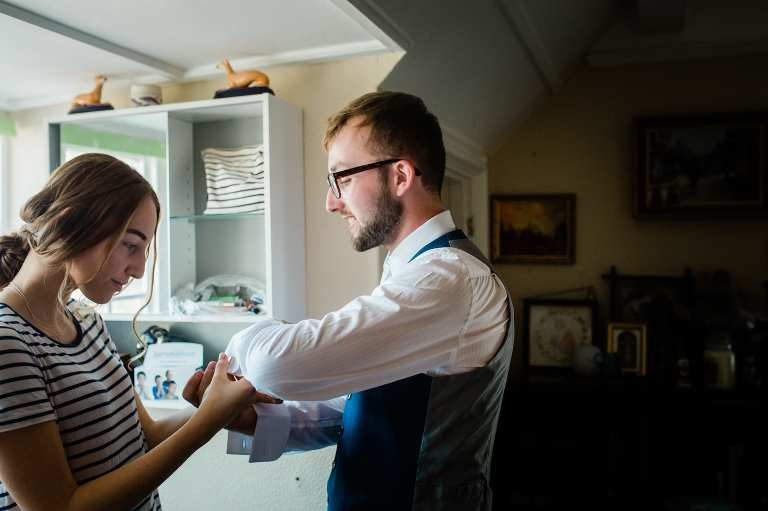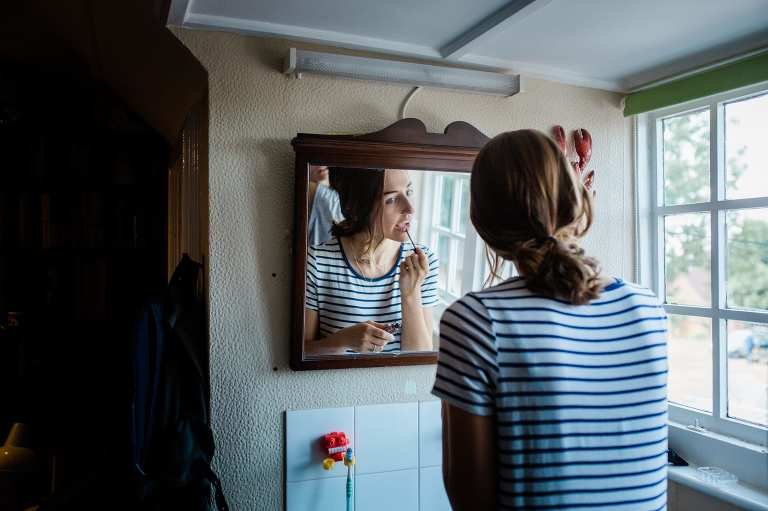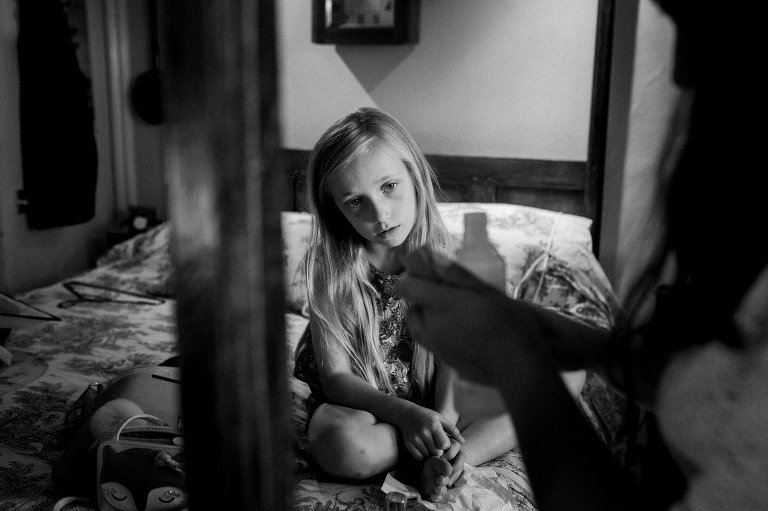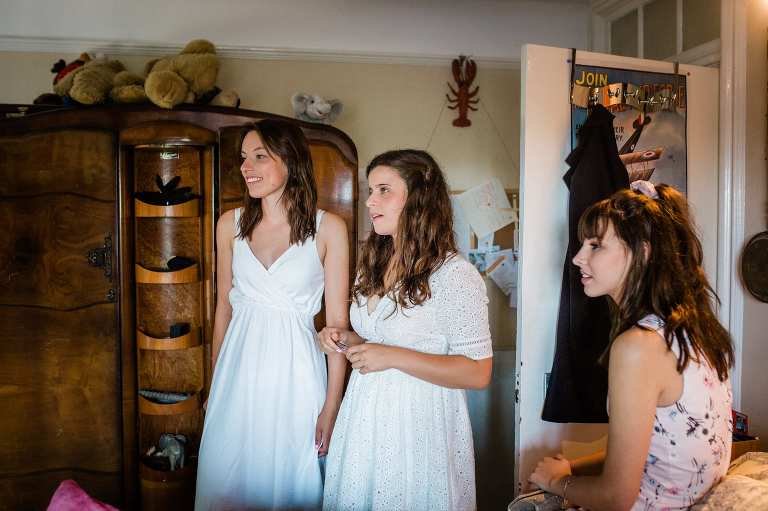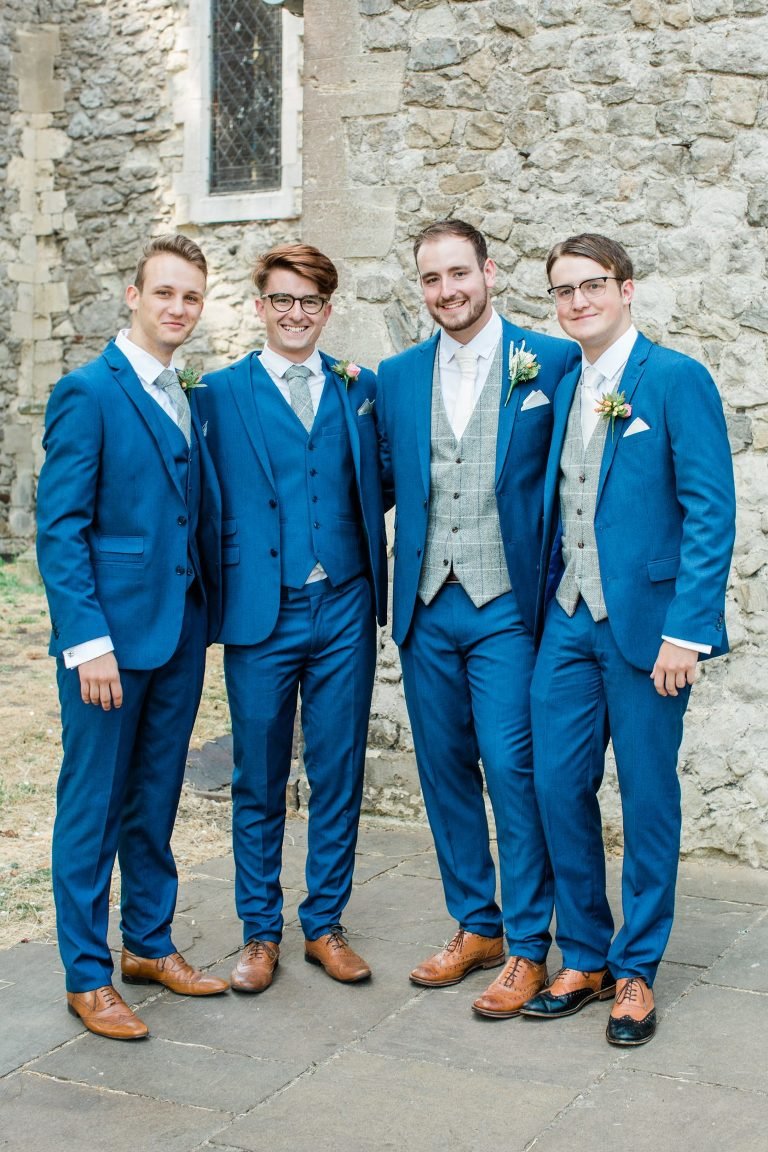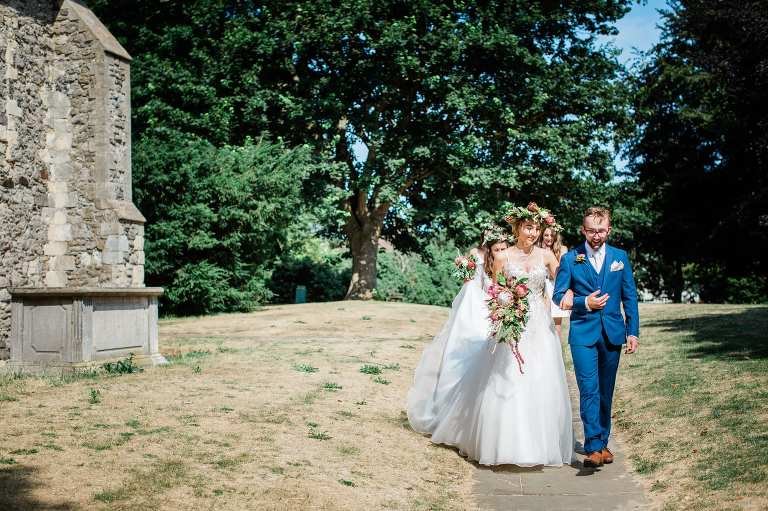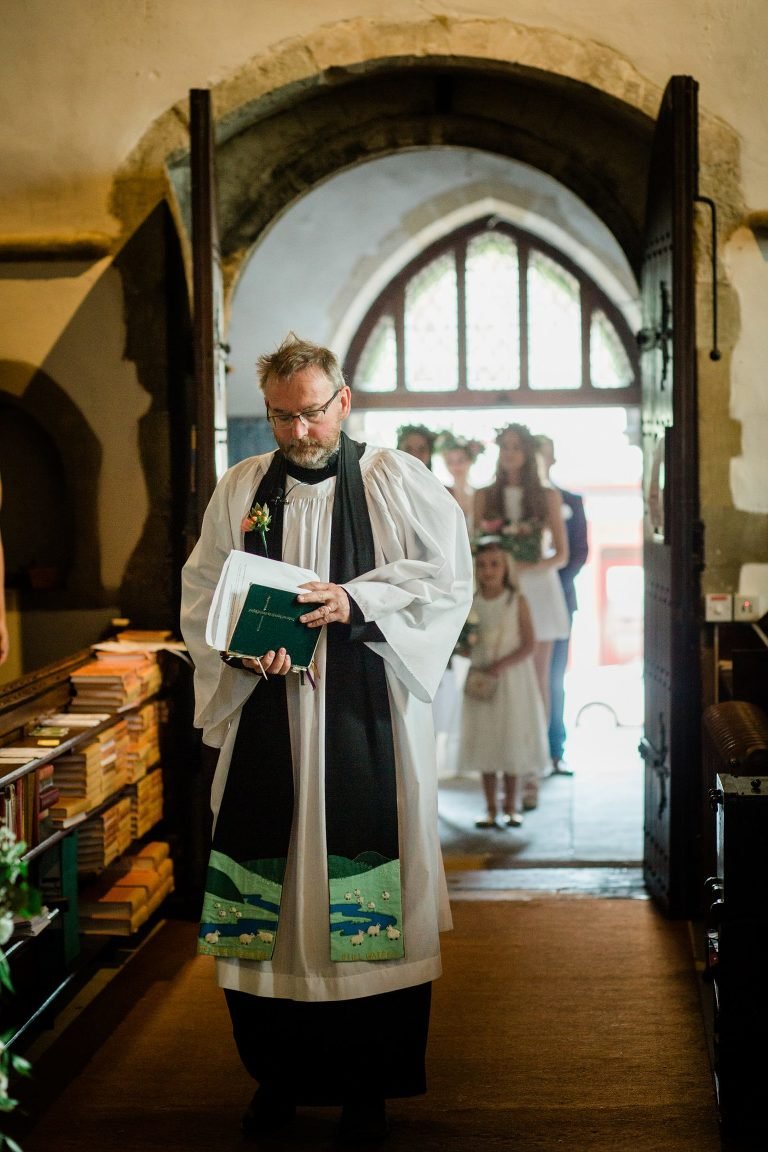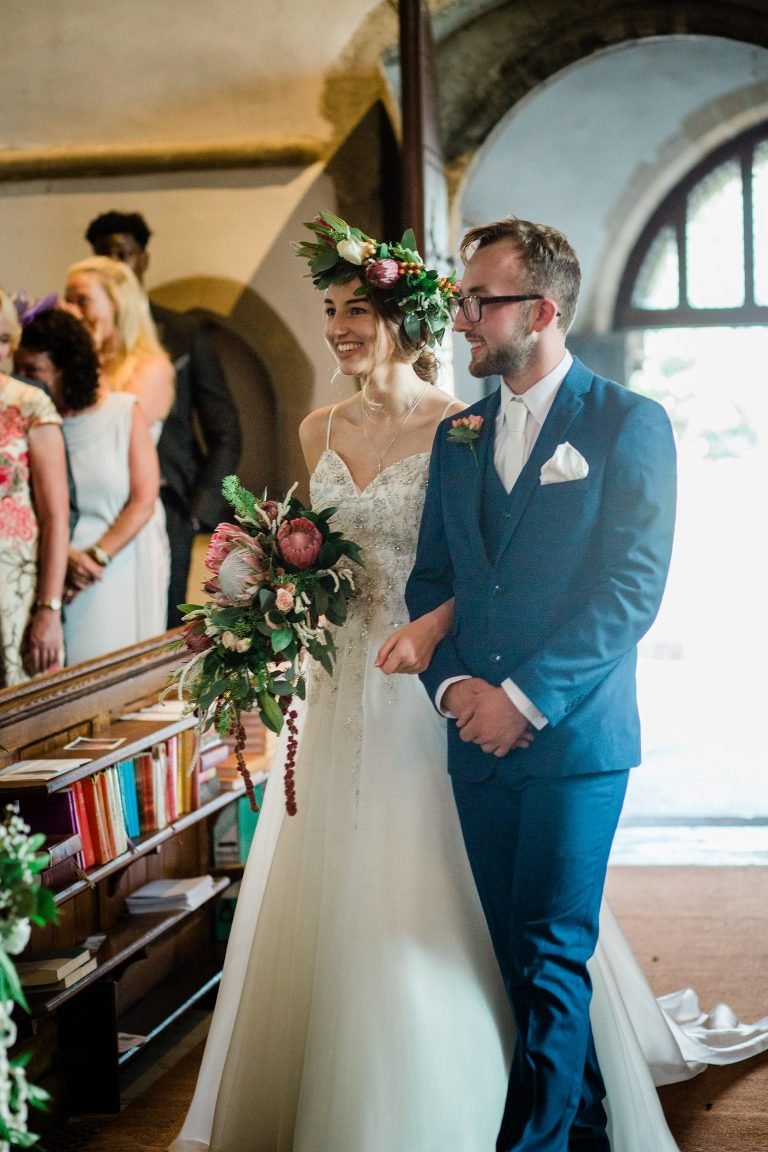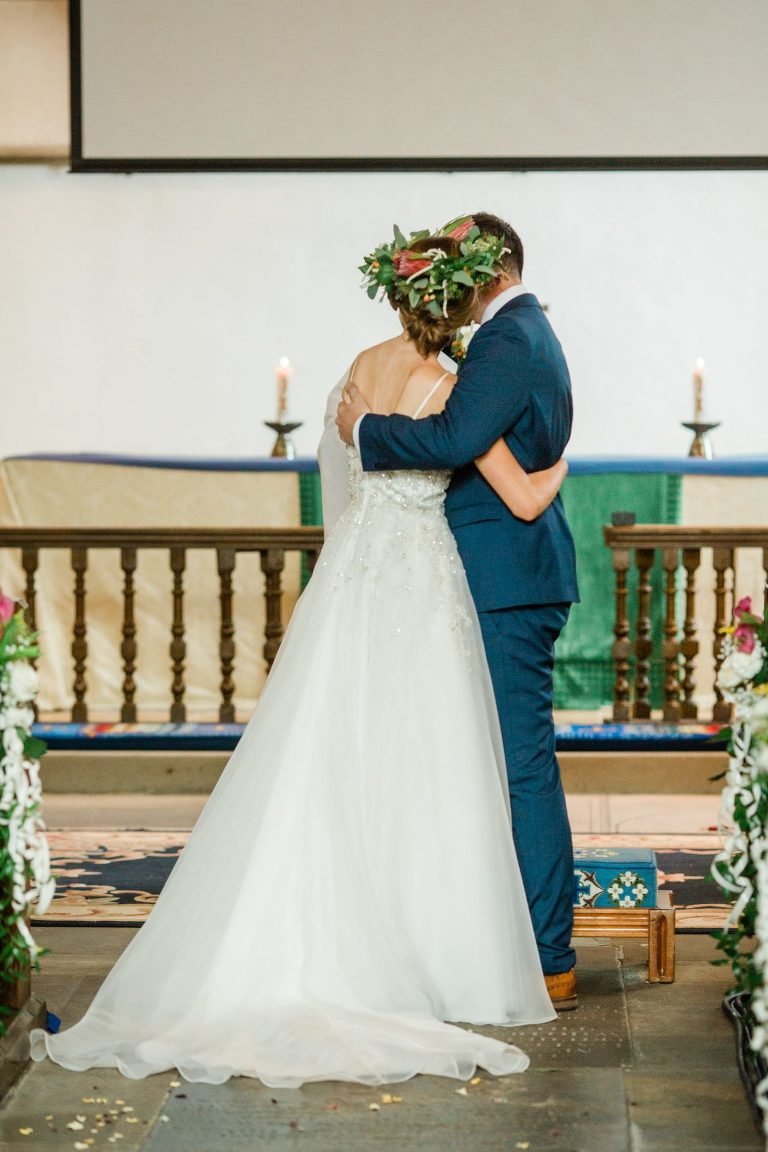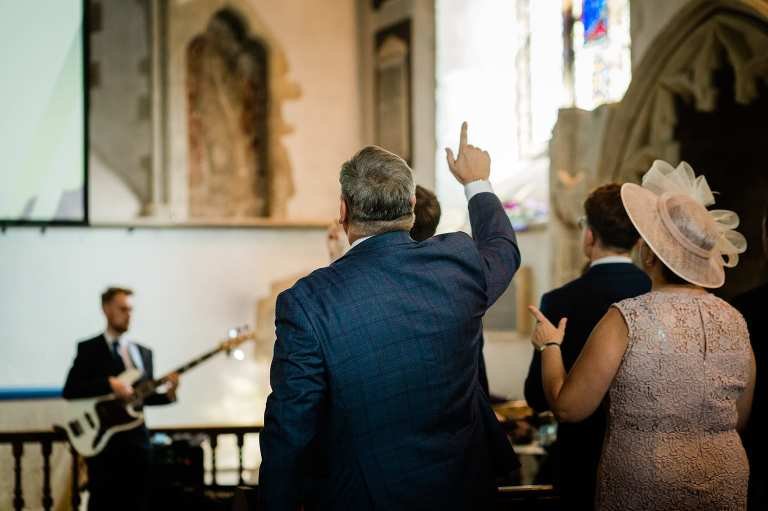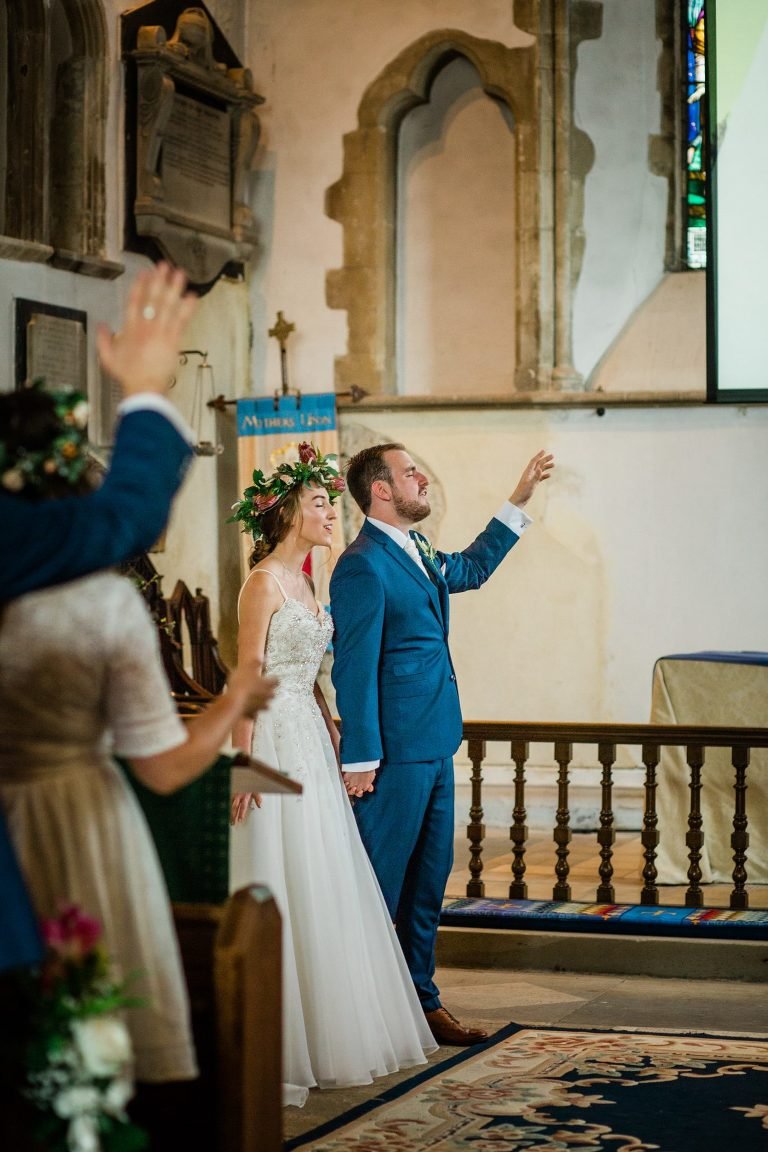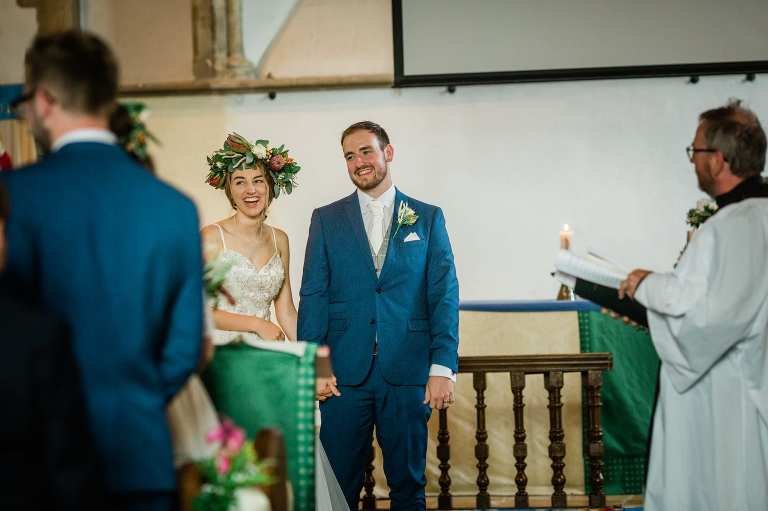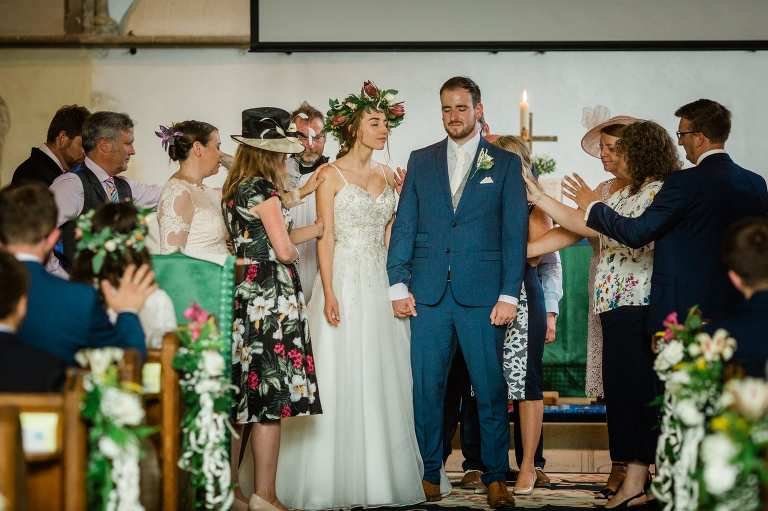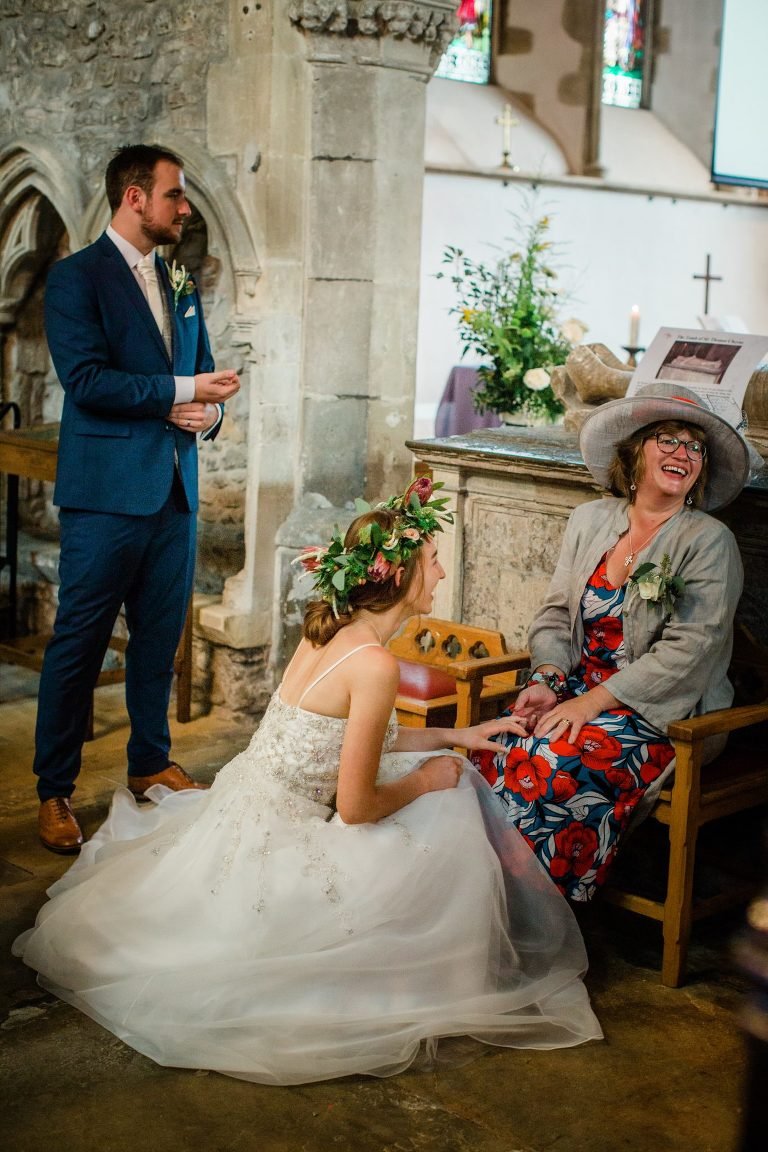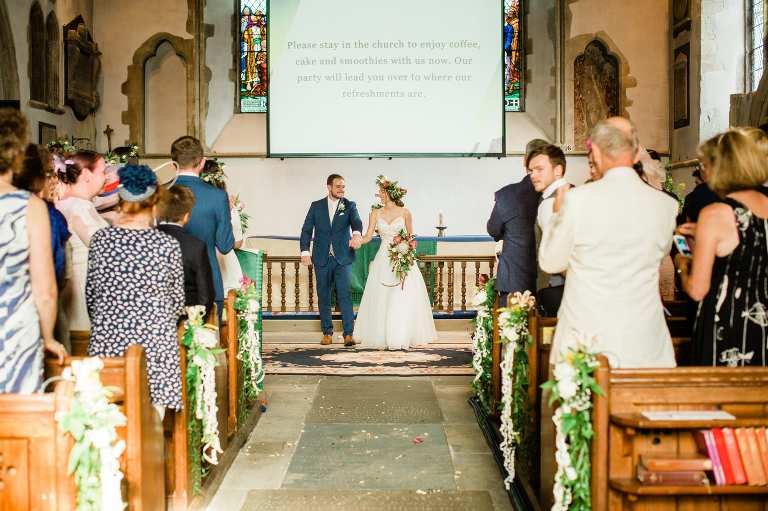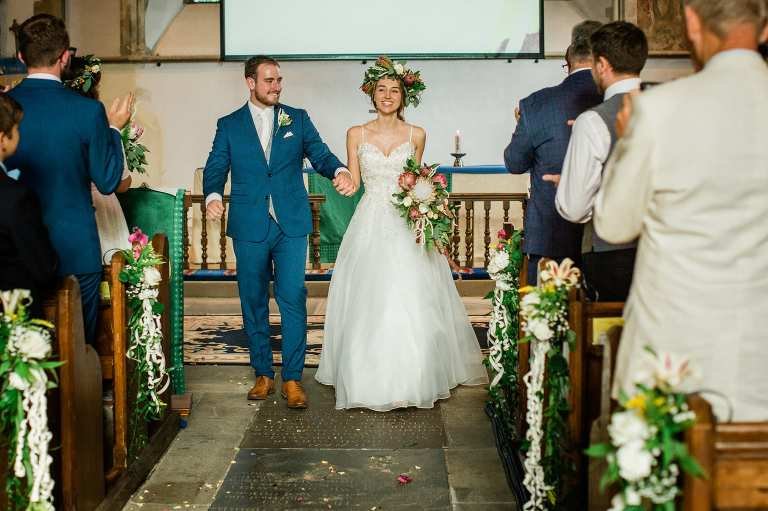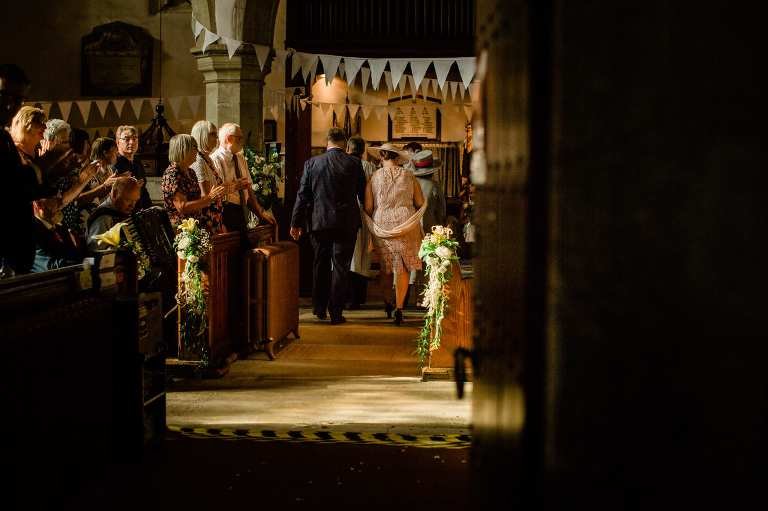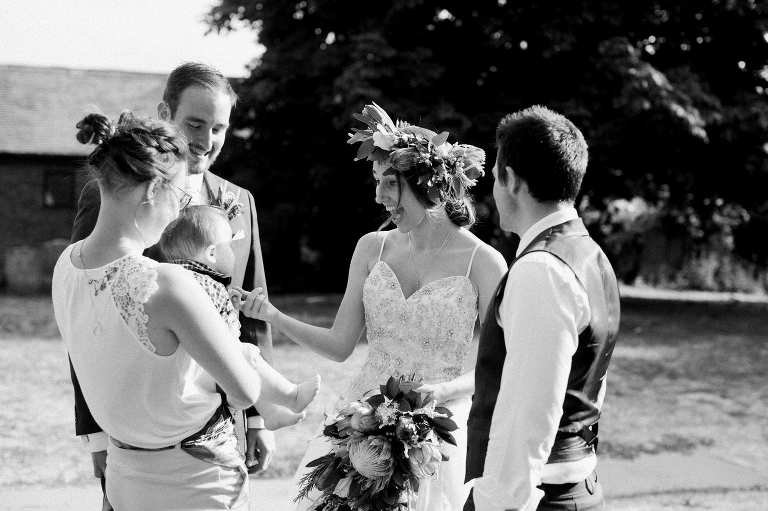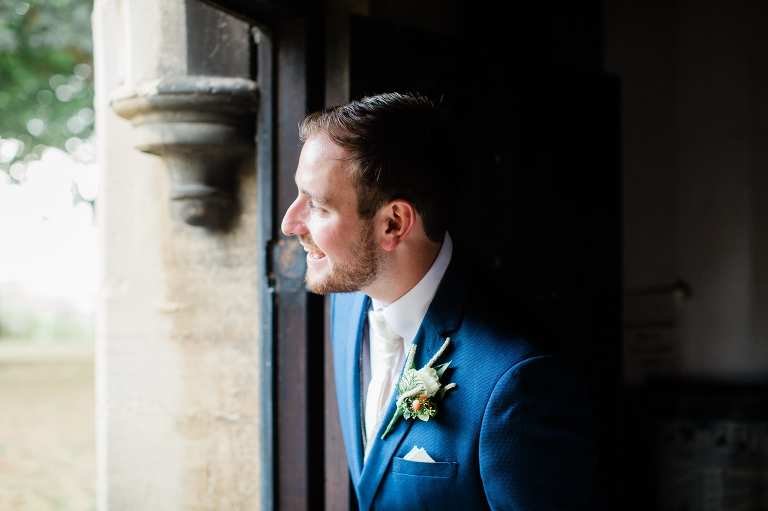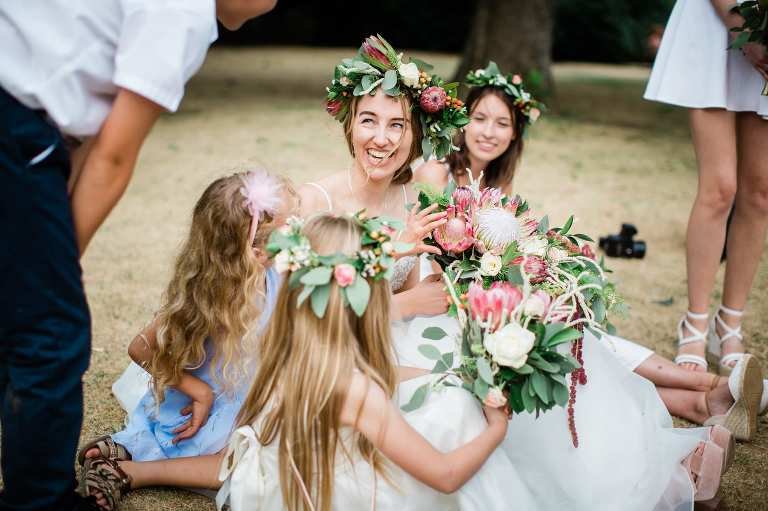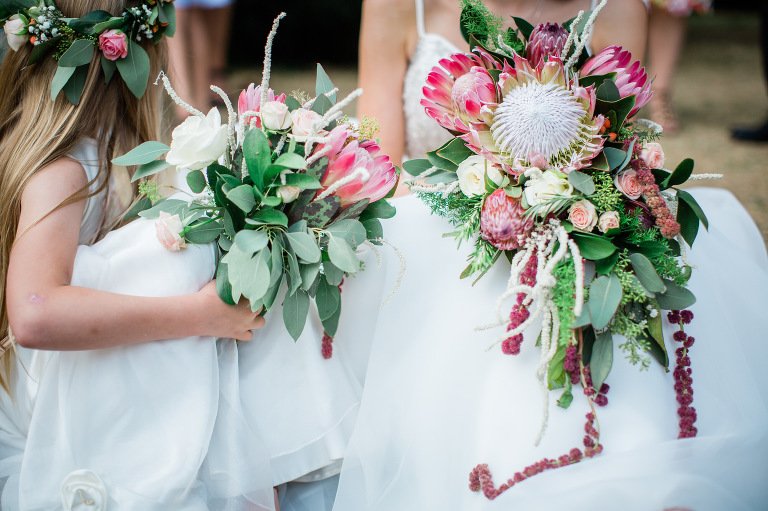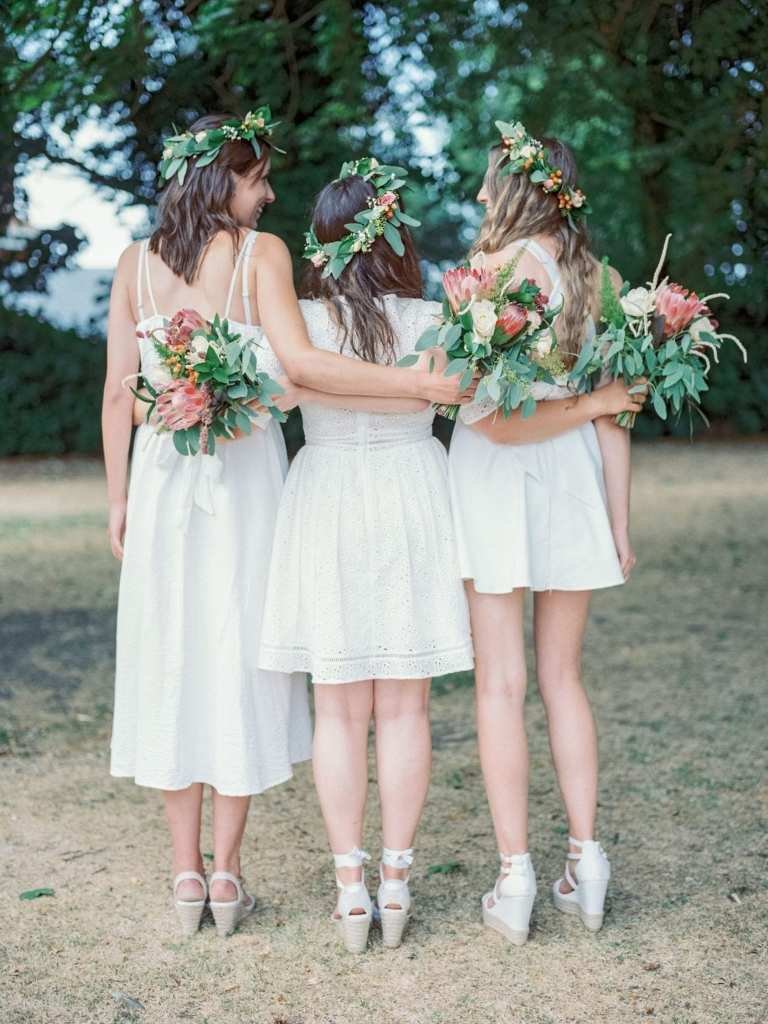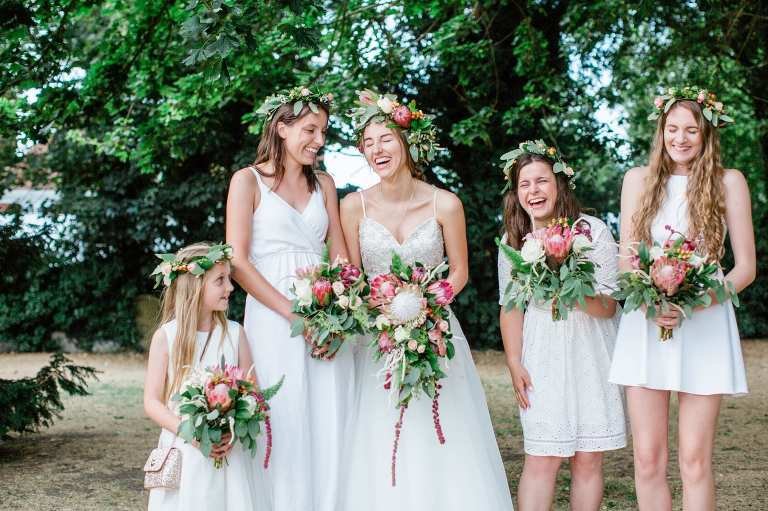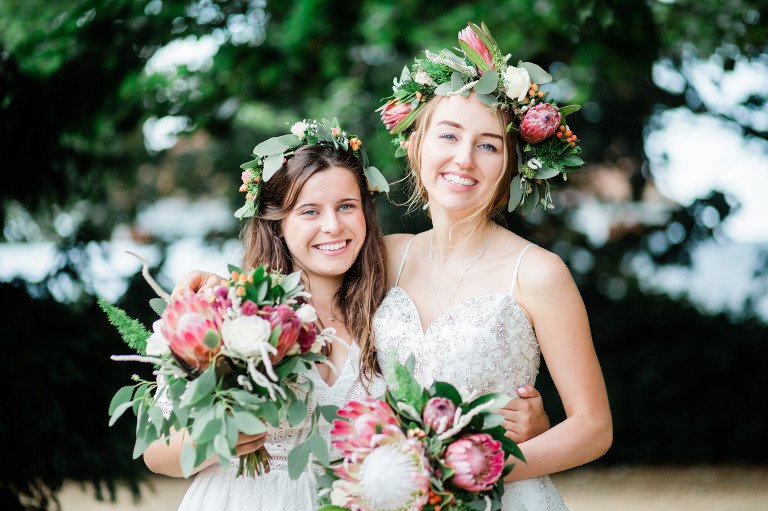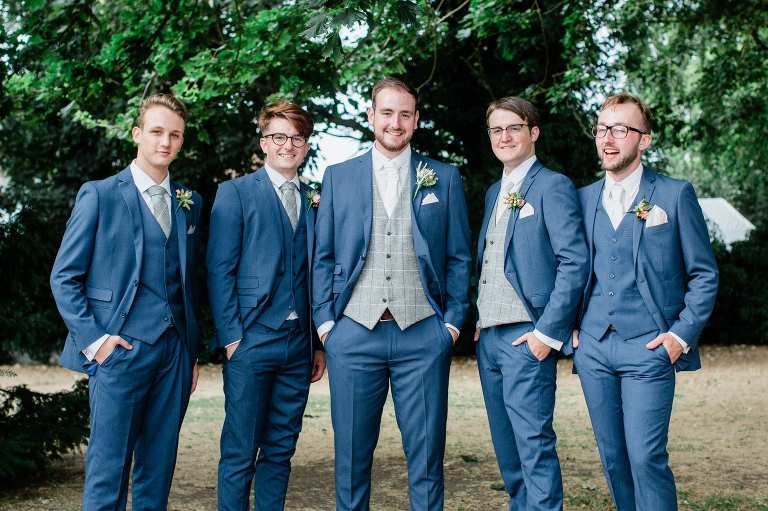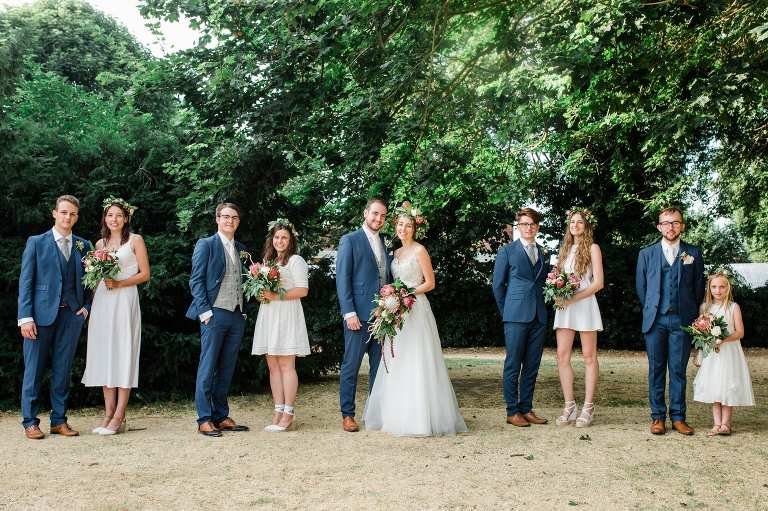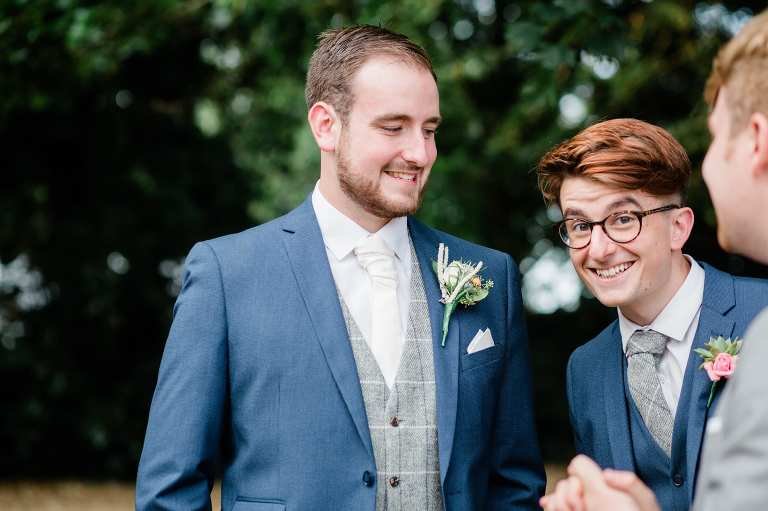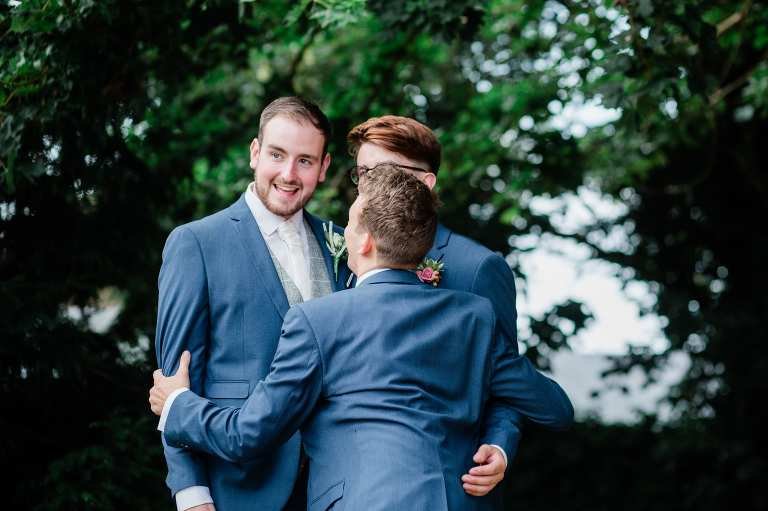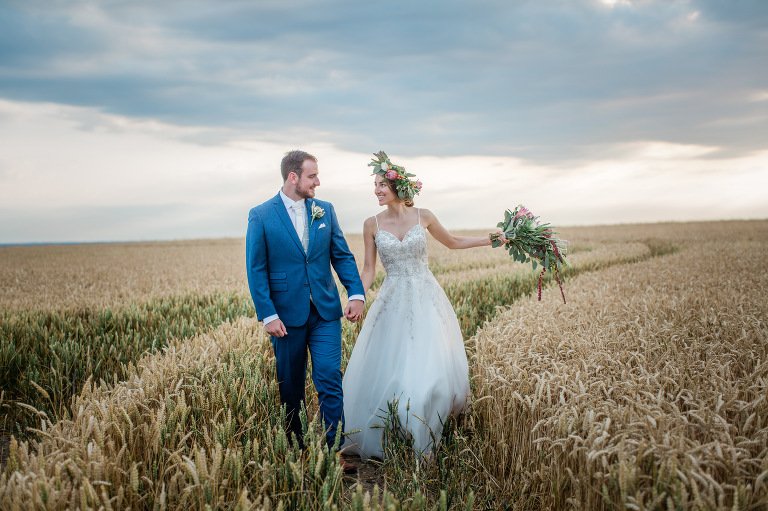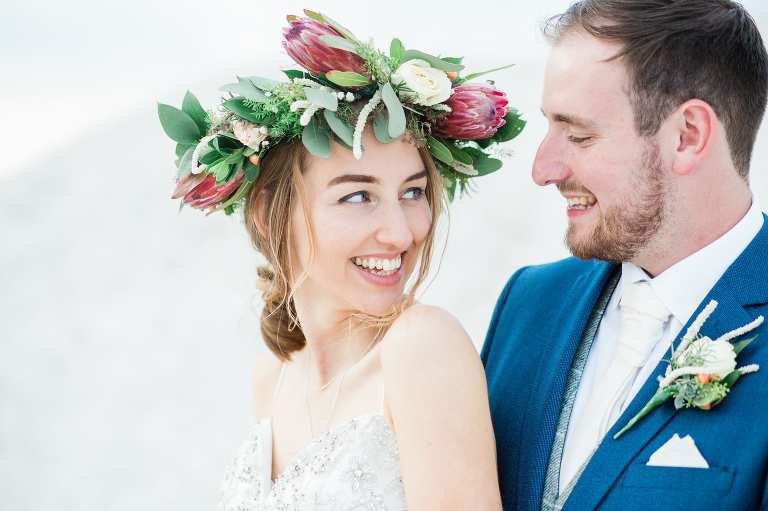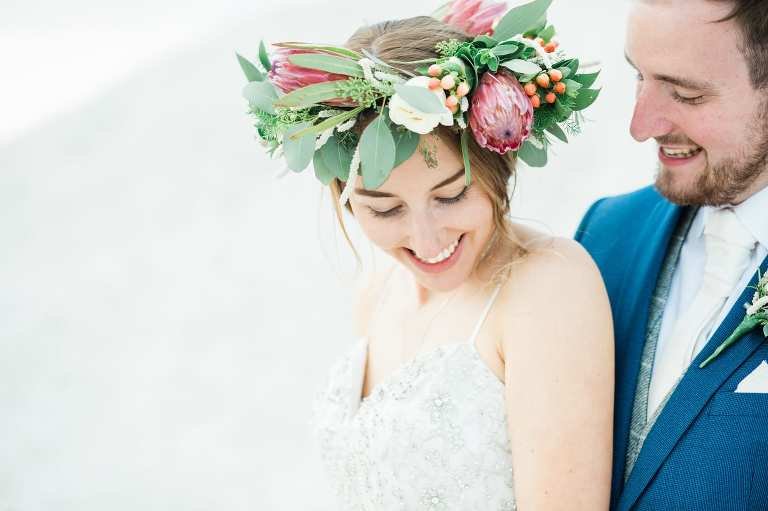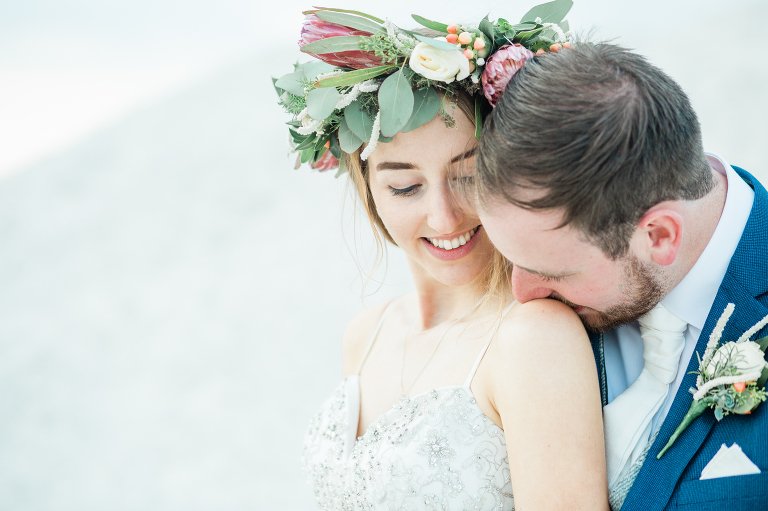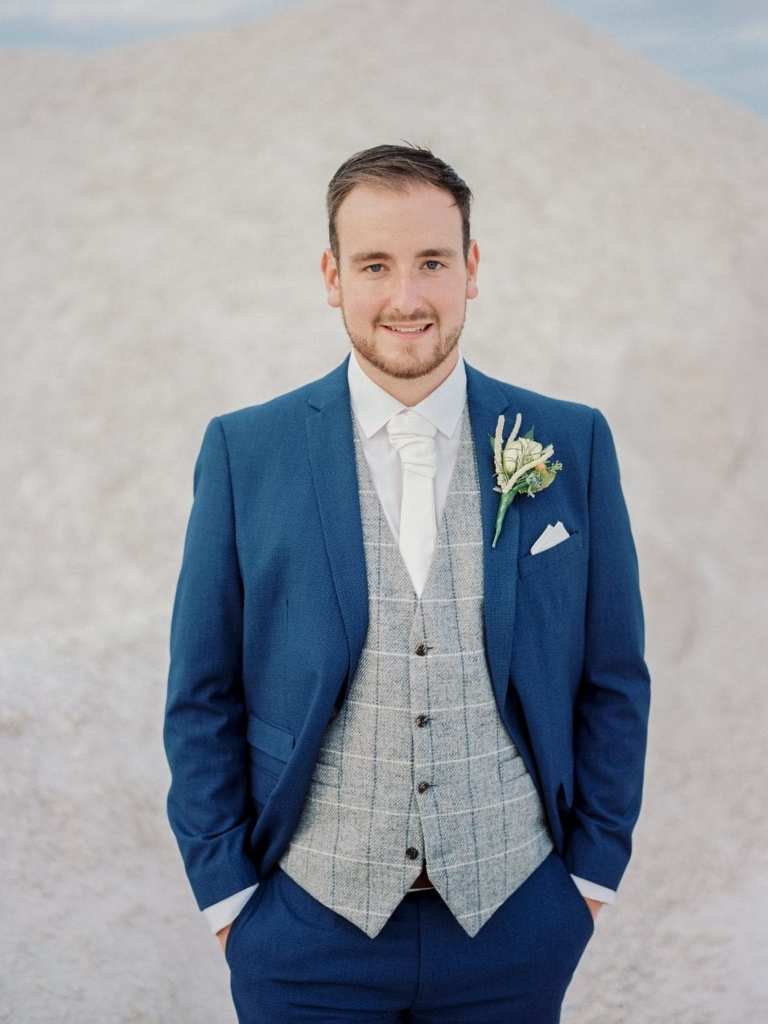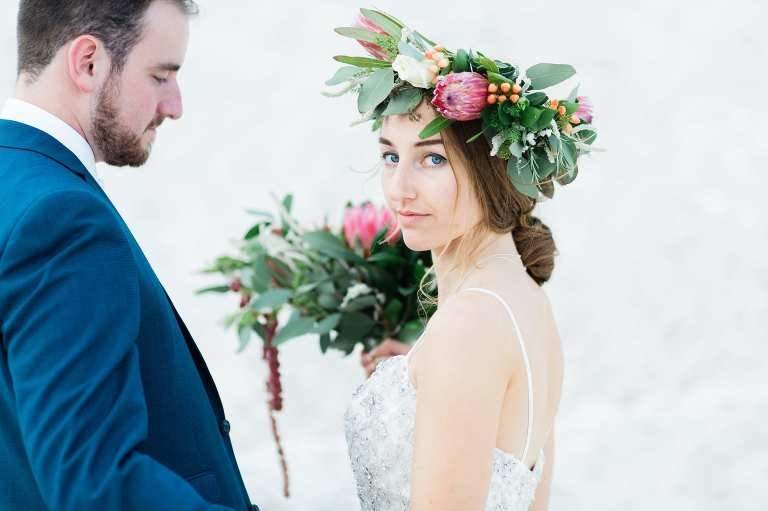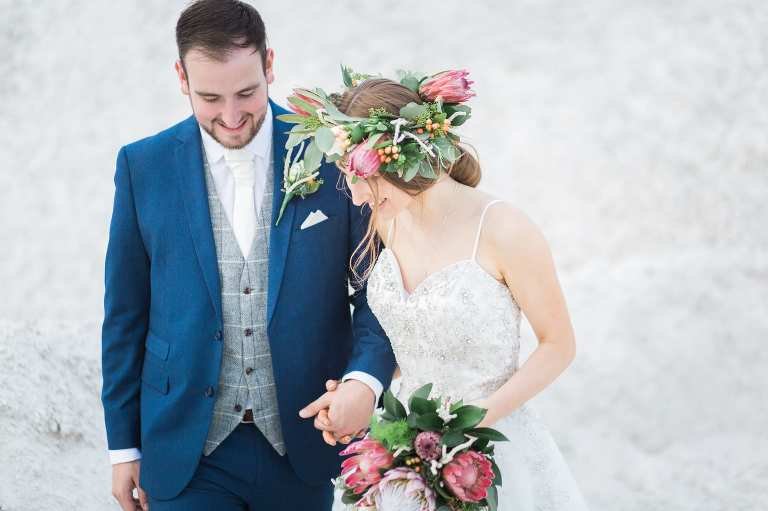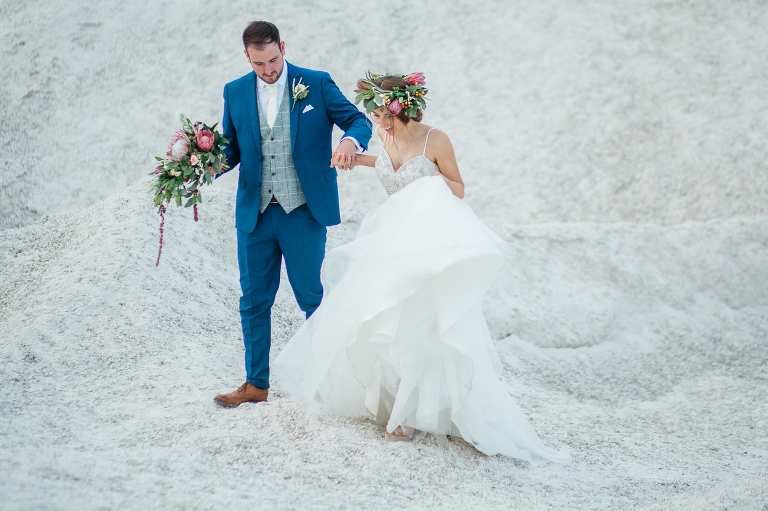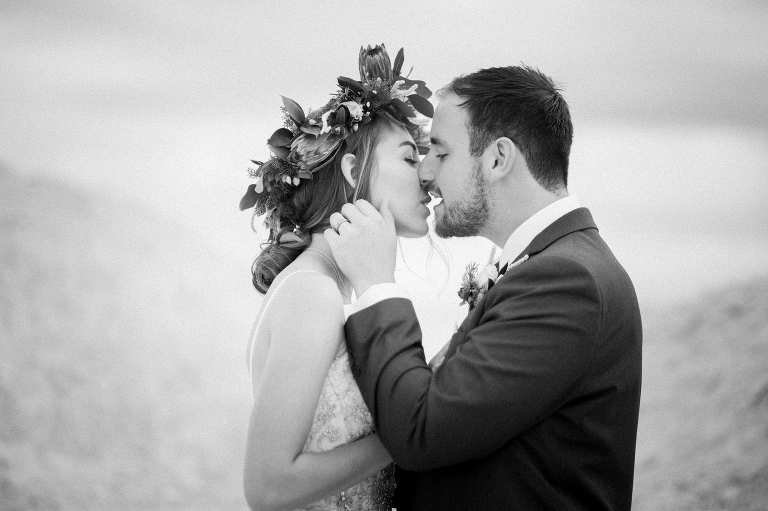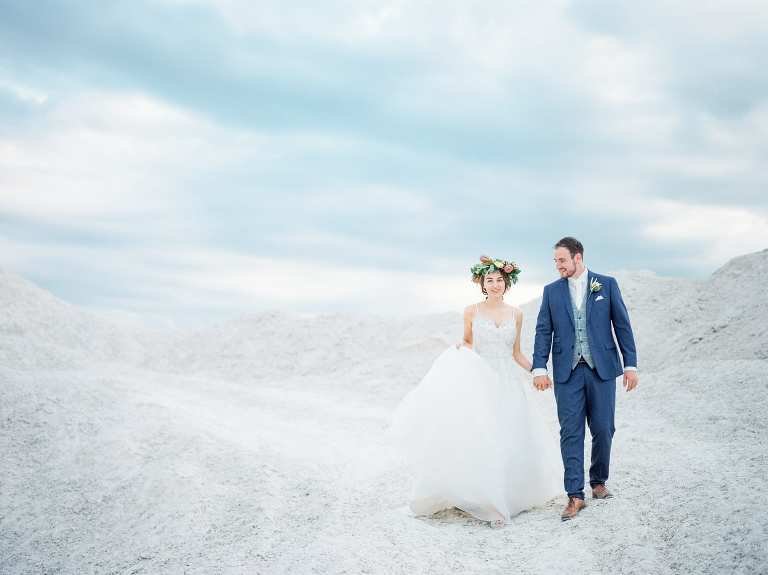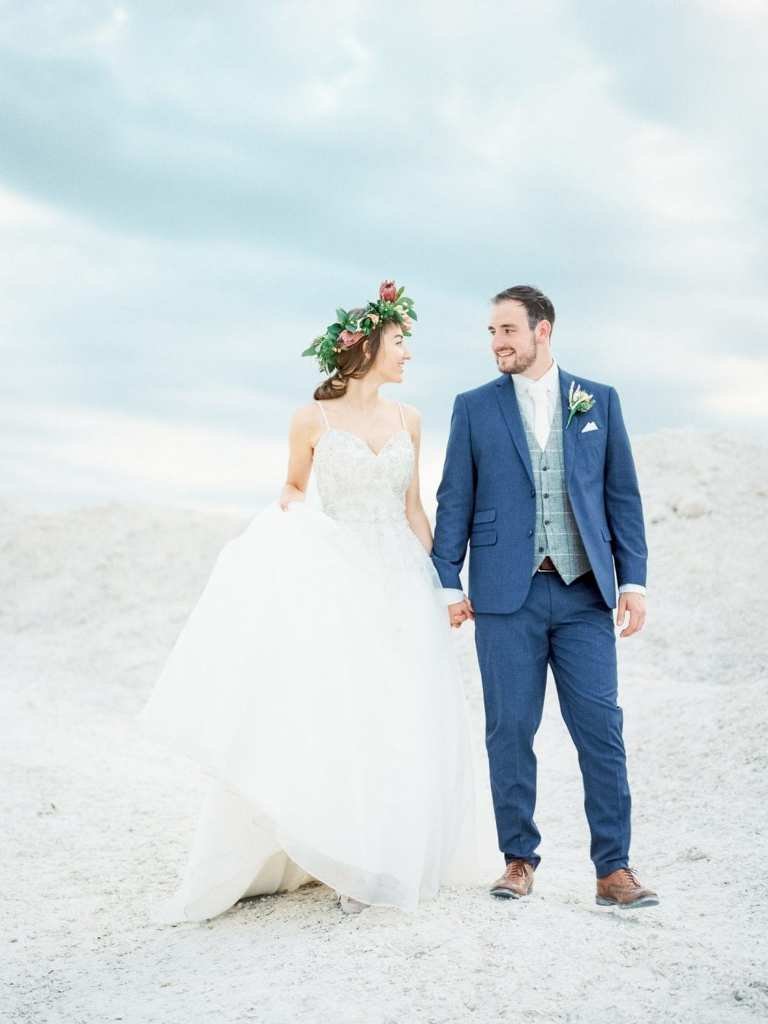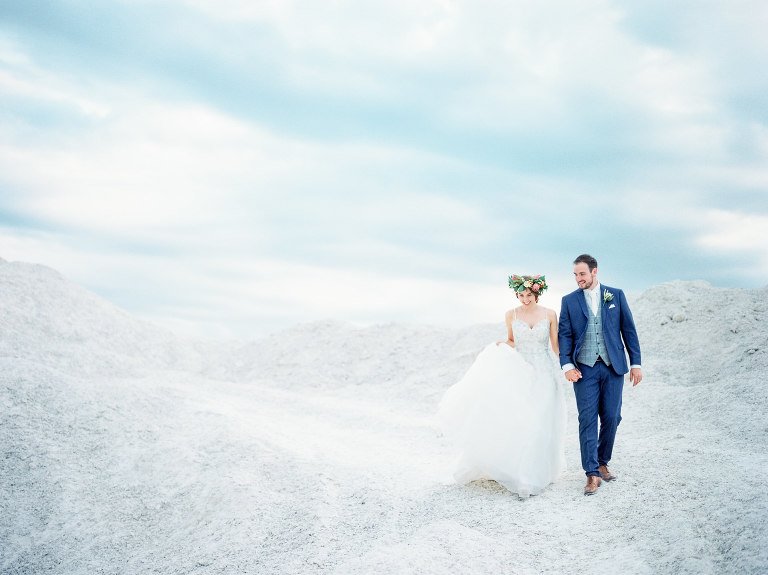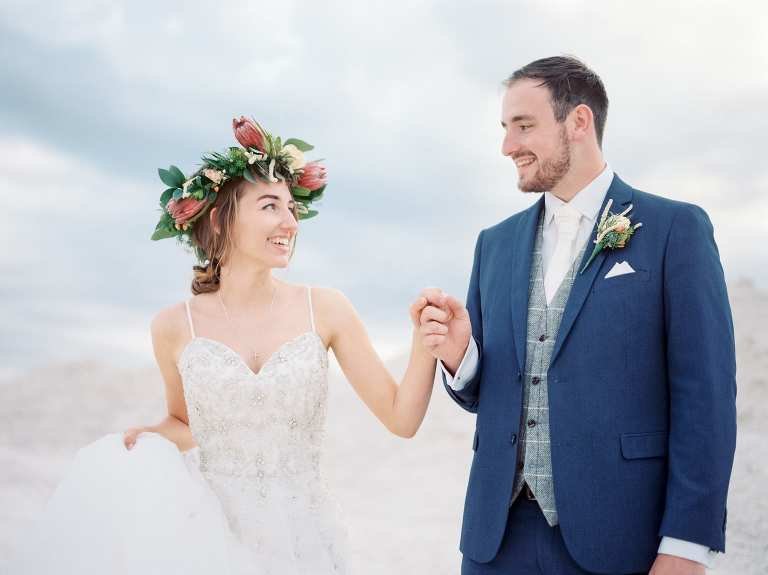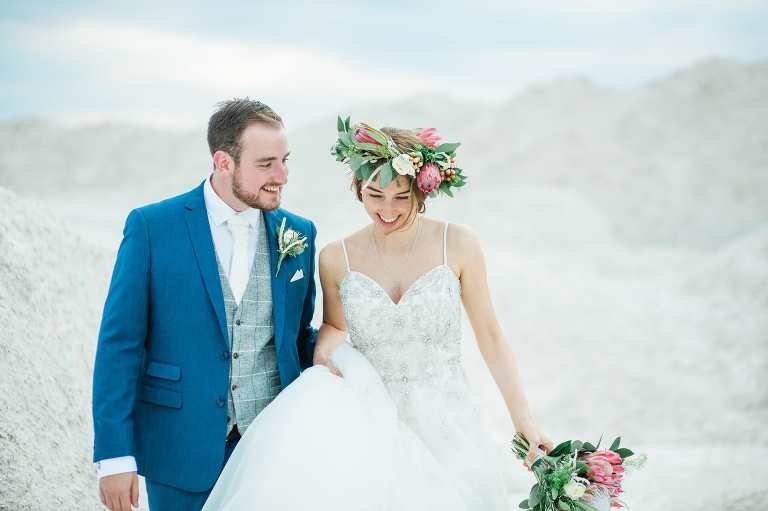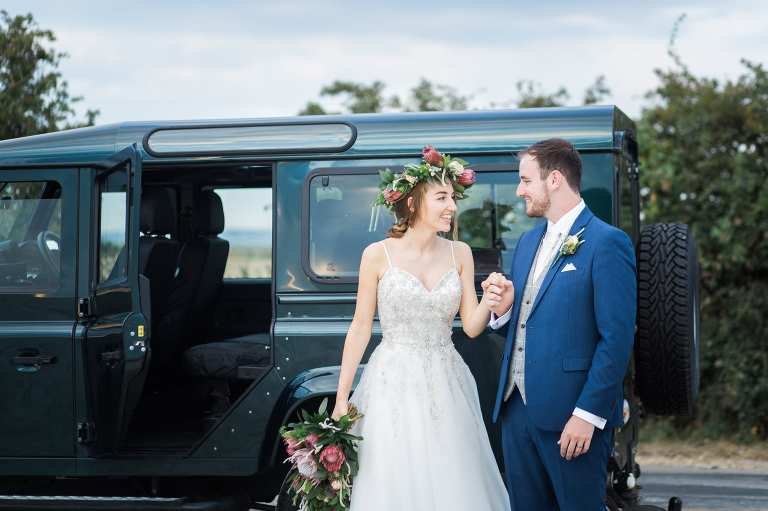 The reception
The reception was in a marquee at in the grounds of the Manse at Minster Abbey. They chose the venue because it is the bride's childhood home and they could totally personalise it. It was a unique wedding, which totally captured Floss & Josh's creative and passionate souls. I love shooting such creative and personal weddings because they're always so unusual. The marquee had been decorated with paintings, furnishings and other quirky items taken from Floss's parents home. With rugs on the floor and an array of mismatched chairs, collected by Floss's brother and offered for sale to guests. The marquee was one of the most creative, crazy and amazing spaces I have ever photographed perfect for unique and heartfelt wedding photography.
For dinner they had an Indian feast from the local takeaway where Floss used to work, which was such a great idea. During the speeches, Josh sang to Floss, a song he had written especially for her. It was beautiful and emotional., and they finished off the evening dancing with a band made up of their friends.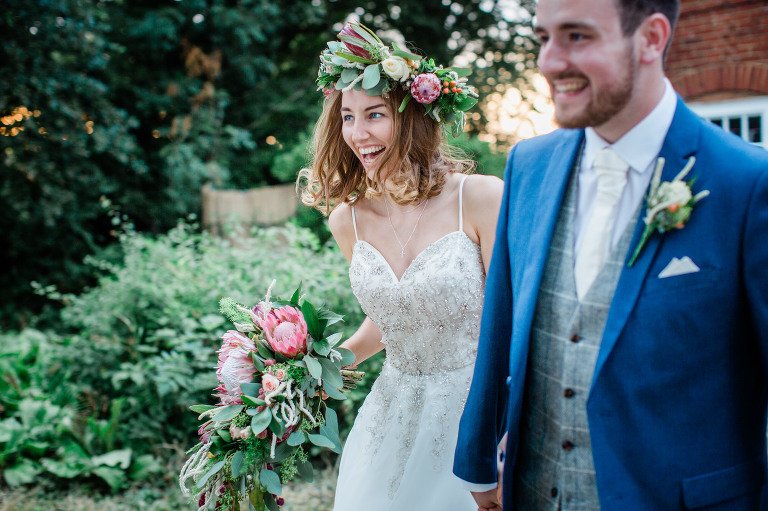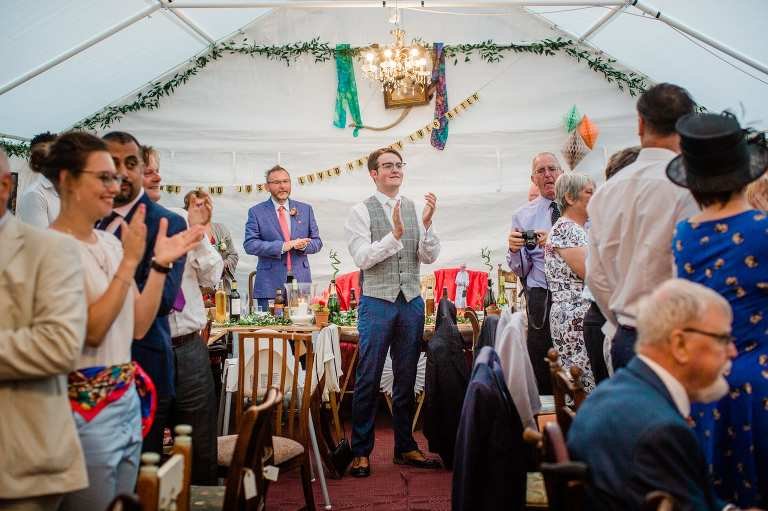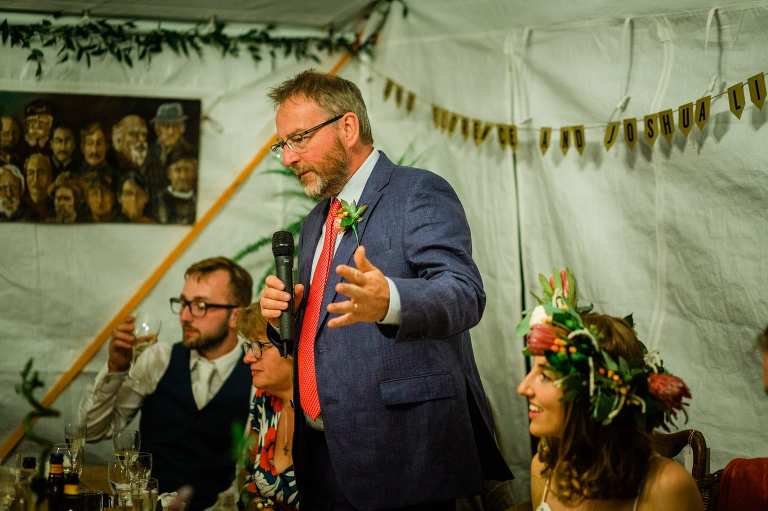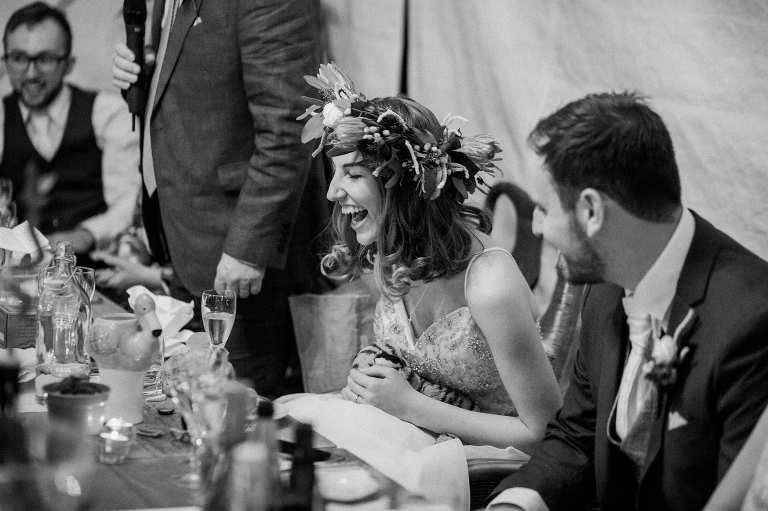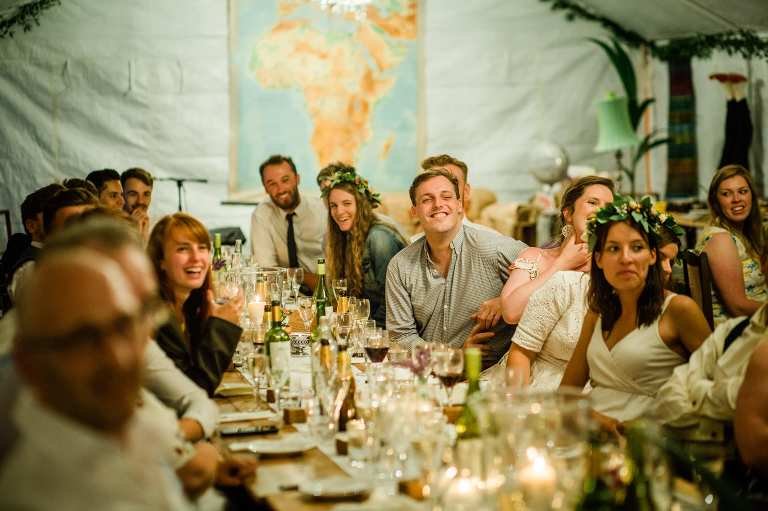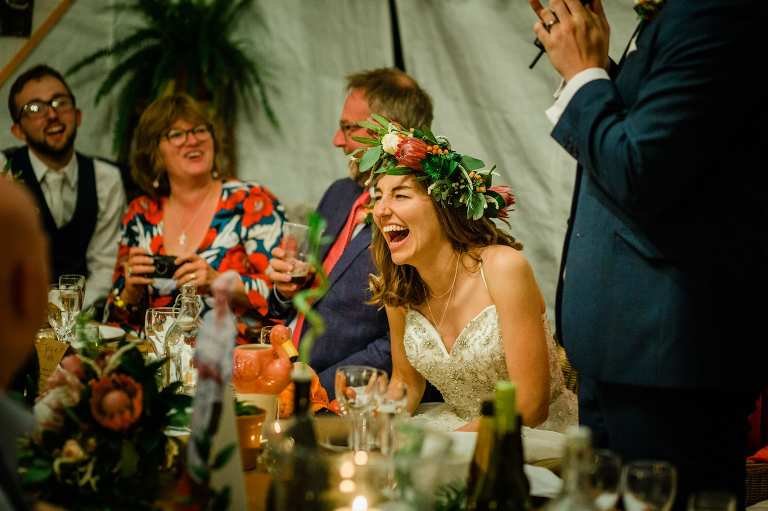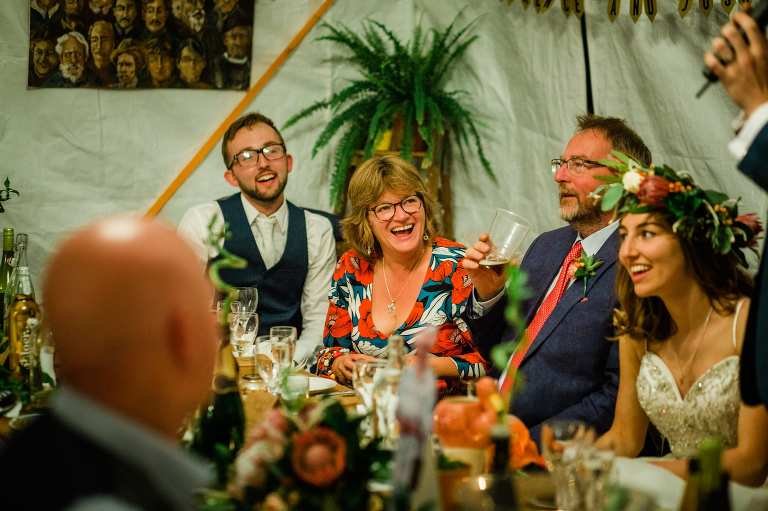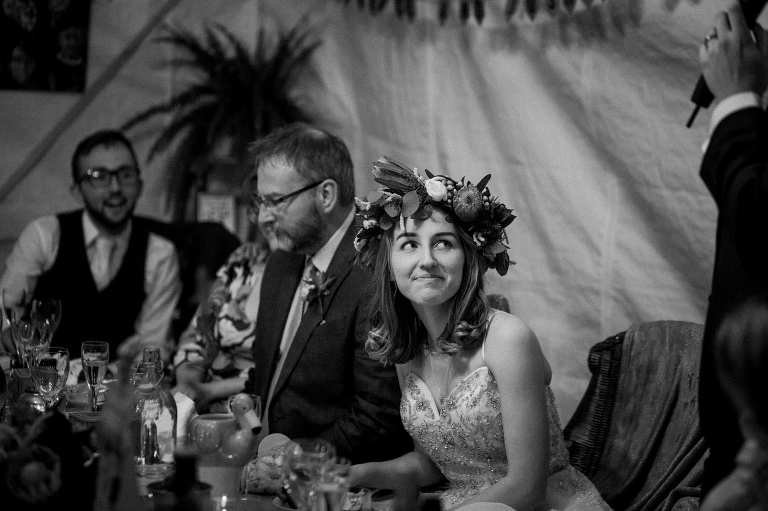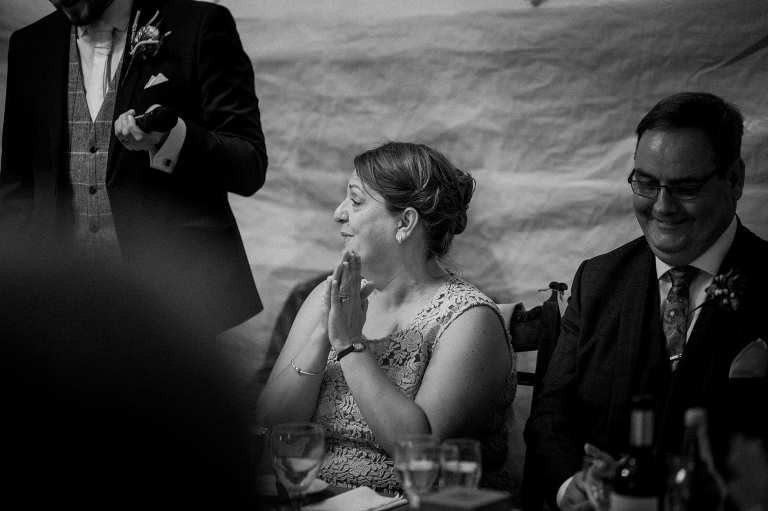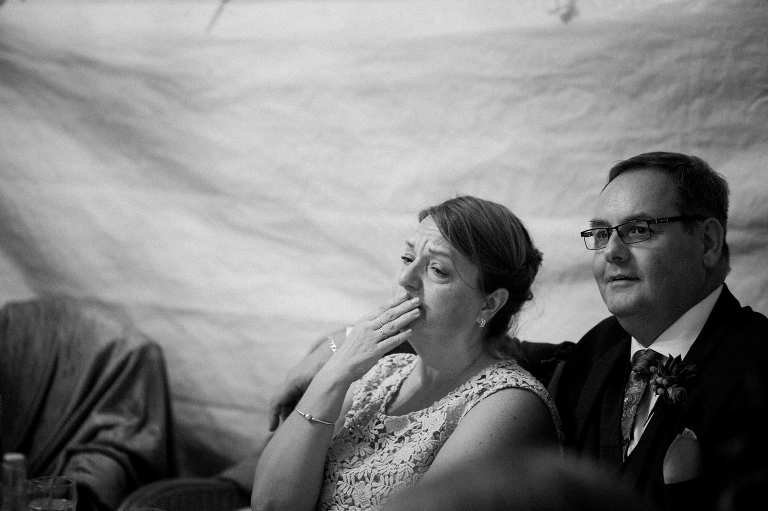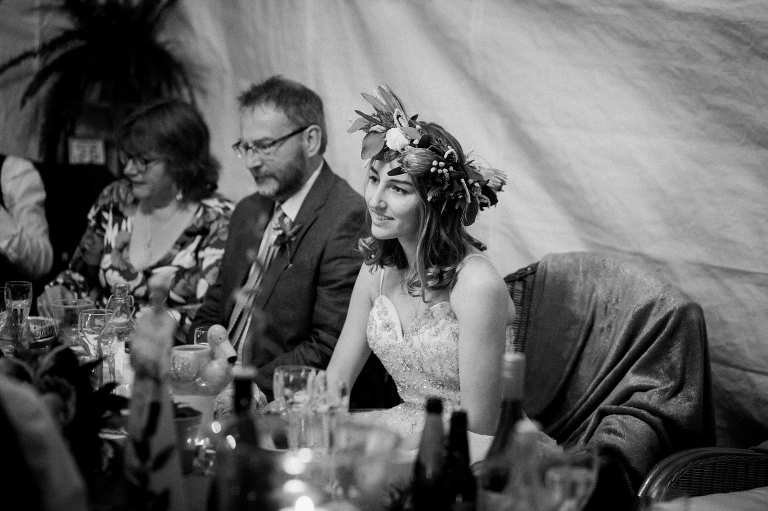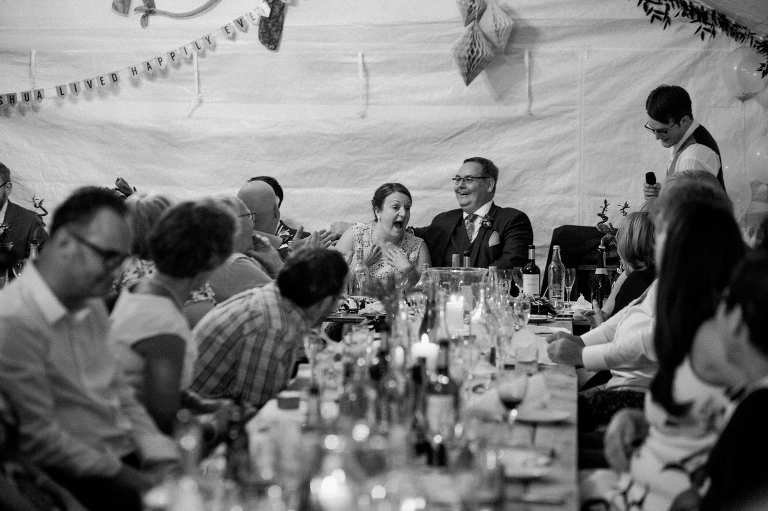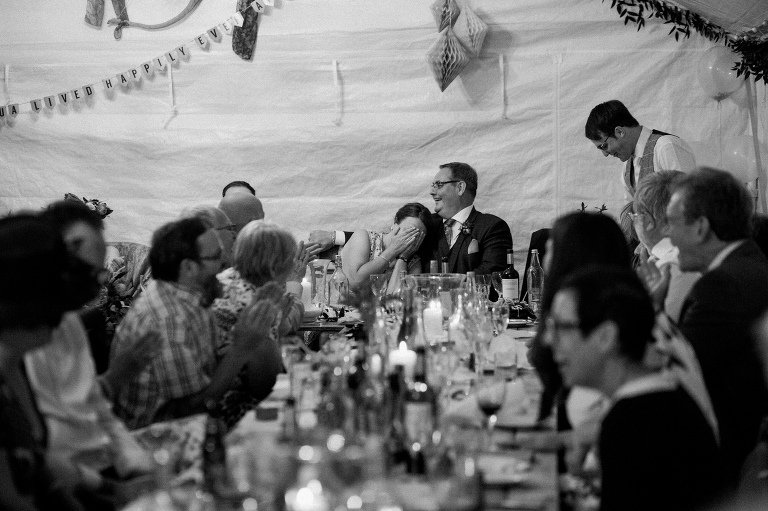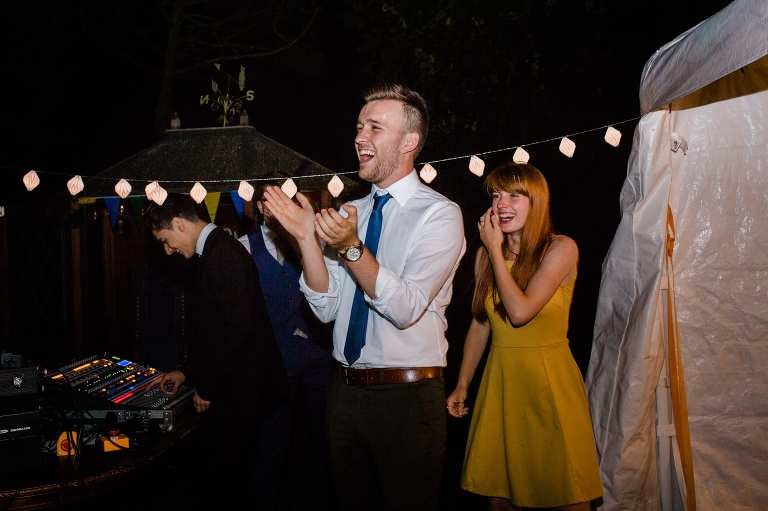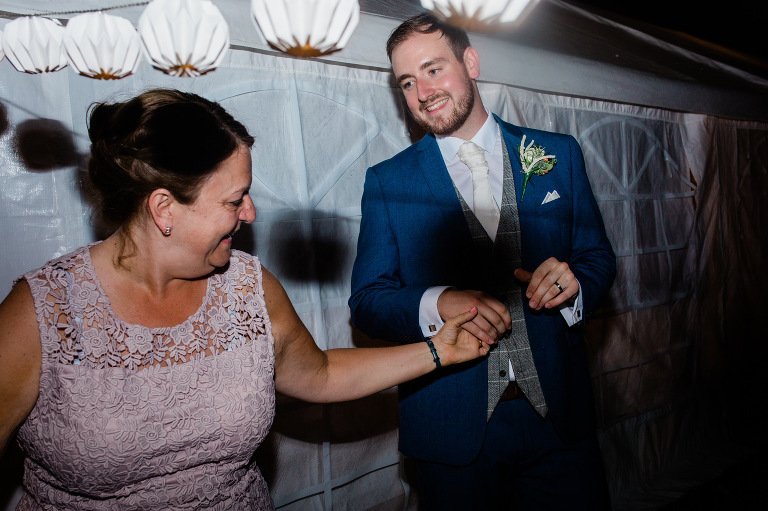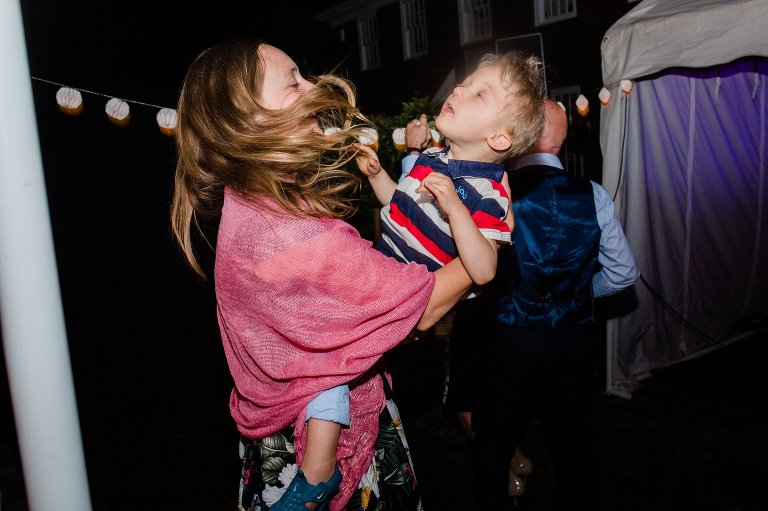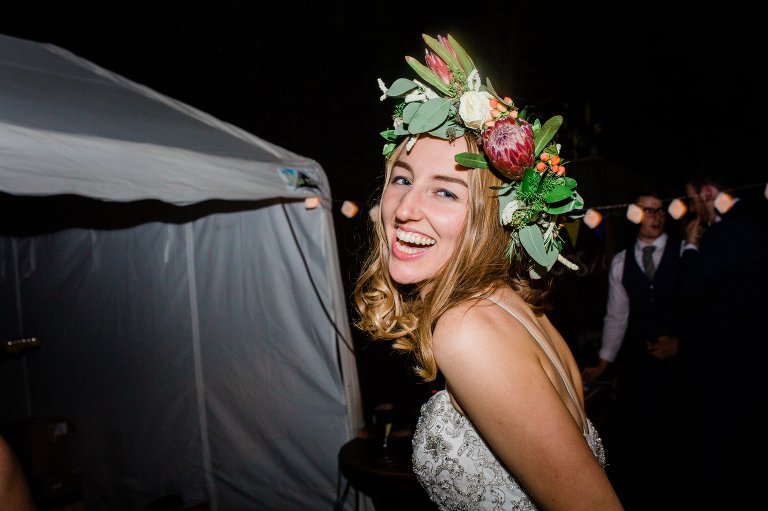 The couple
Floss wore a huge flower crown and carried a bouquet of Proteas and Josh wore a tweed waistcoat underneath his smart blue suit, they looked so perfect. Floss's dress was a ballerina style, which was perfect for her and Josh's's buttonhole was a creation of berries, succulents and a rose.
Floss and Josh's's wedding was so chilled and just the happiest occasion. Here's their wonderful wedding!
If you are having a unique and quirky wedding do get in touch!