MAGDALEN COLLEGE WEDDING PHOTOGRAPHER
When this Bride and Groom first got in touch with me about their Magdalen College wedding in Oxford, I was so thrilled. They were planning a relaxed and intimate wedding with their nearest and dearest. Sarah and Dan seemed like the nicest people and I couldn't wait to be their Magdalen College wedding photographer!
Getting ready
Both Bride and Groom got ready for their wedding in rooms at Magdalen College. Sarah was walked through the cloisters to the ceremony by her father. In the chapel Dan was waiting along with their twelve guests.
Magdalen College wedding photographer
The ceremony
The wedding took place in the chapel at Magdalen College. It was a candlelit ceremony with a harpist providing beautiful music. After the ceremony they headed with their guests to a nearby college room for champagne. Sarah and Dan headed out in to the grounds of Magdalen College for their portraits. Magdalen College is a delight, I love shooting there and always find something new around the corner. With cloisters, gardens, bridges, boats, fields of deer and the stunning backdrop of the college buildings it is a creatives dream.
The reception
The wedding reception took place at the Old Parsonage Hotel across Oxford. It was a unique, cosy and Christmassy venue.
It was a cold, yet bright day day, very seasonal. While the guests headed to the Old Parsonage via taxis, Sarah and Dan decided to walk to the hotel. My favourite photo from their walk through Oxford is at the Bridge of Sighs, dusk with not a soul in sight.
During the reception they had more champagne and canapés in the library, which made the reception really chilled. The guests were treated to a delicious meal in a warm and cosy room.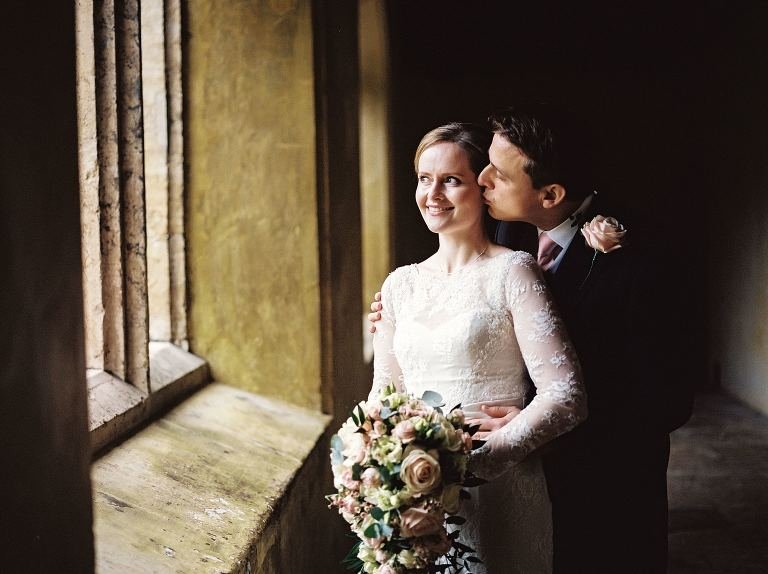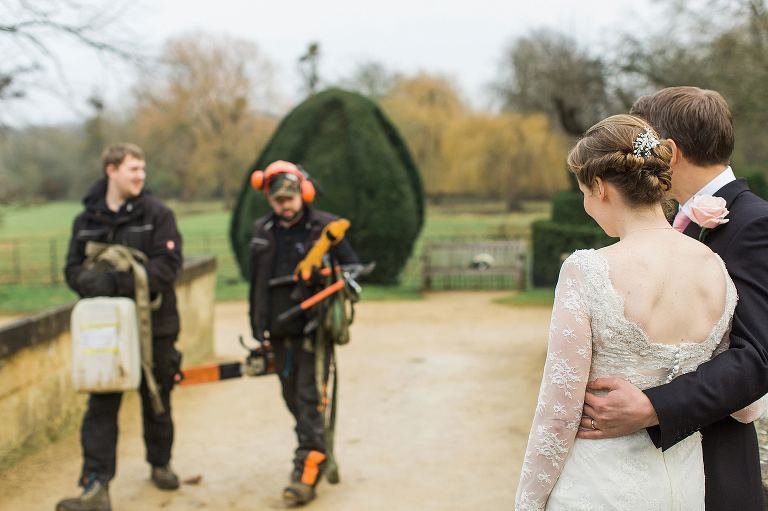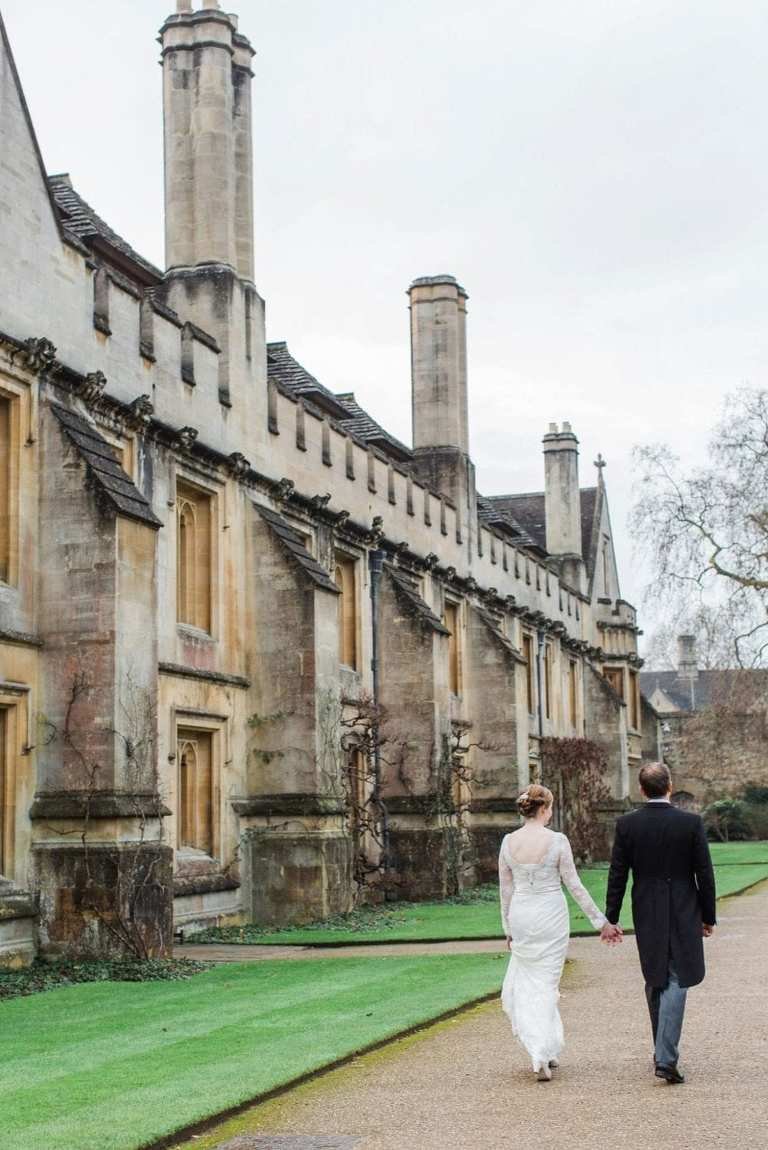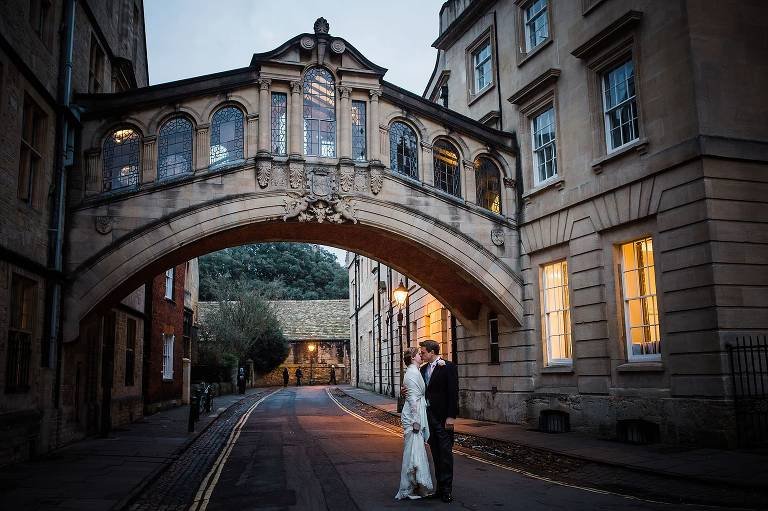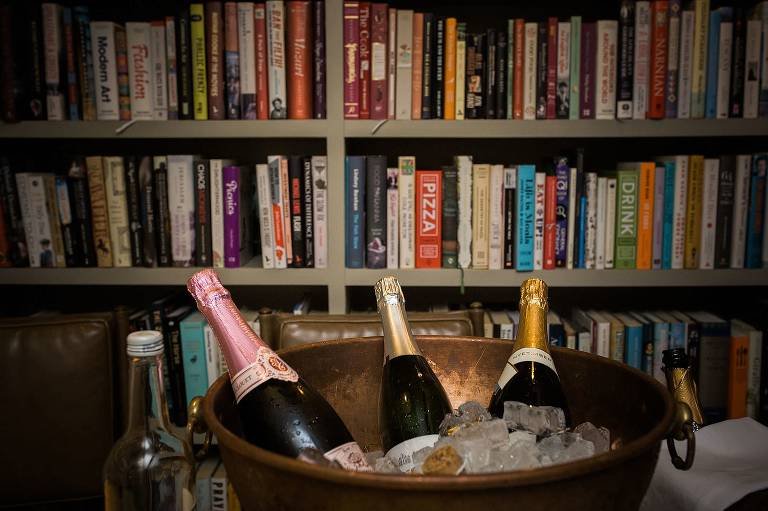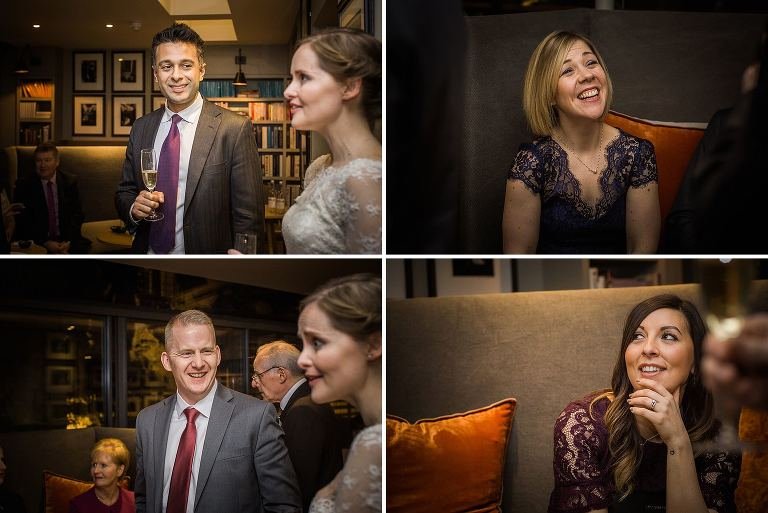 hhtp://www.magd.ox.ac.uk/chapel-and-choir/chapel-services/weddings/