FINE ART WEDDING PHOTOGRAPHY IN LONDON, WALDORF HILTON – AMY & HENRY
FINE ART WEDDING PHOTOGRAPHY IN LONDON
The Bride, Amy and her groom, Henry got married at the Waldorf Hilton, London, at Christmas. It was a wonderful wintery wedding, with music and dancing in the heart of London. The perfect setting for winter fine art wedding photography in London.
Getting ready
The Bride got ready at her parents home with her family and bridesmaids around her, and there was such a happy vibe. She wore an art deco style beaded dress with long gloves and a fur jacket, and looked so stunning. She then hopped into London Hackney cab to get to the ceremony.
The groom got ready with his groomsmen. He wore a brocade smoking jacket, and looked really dapper.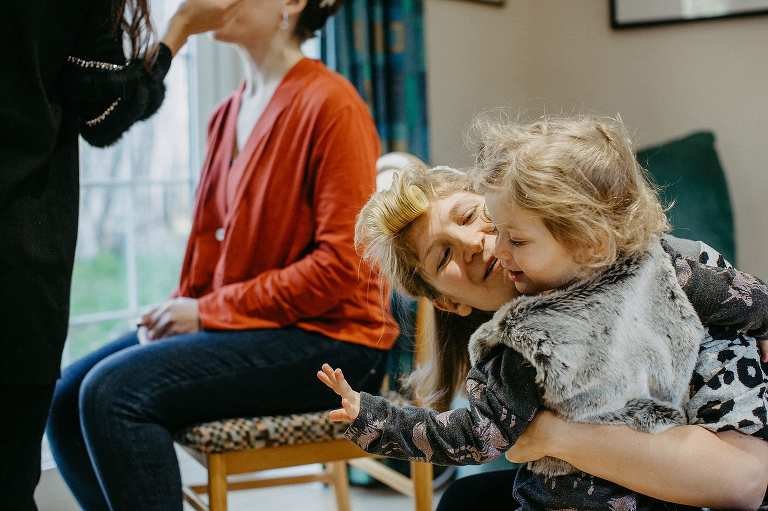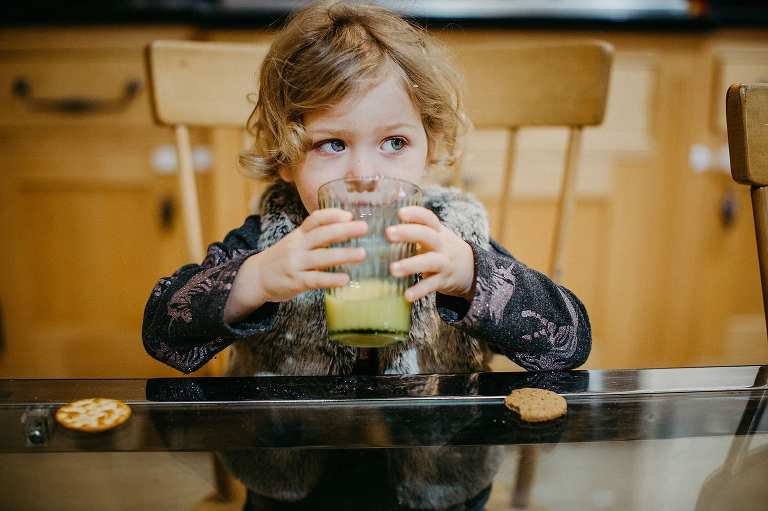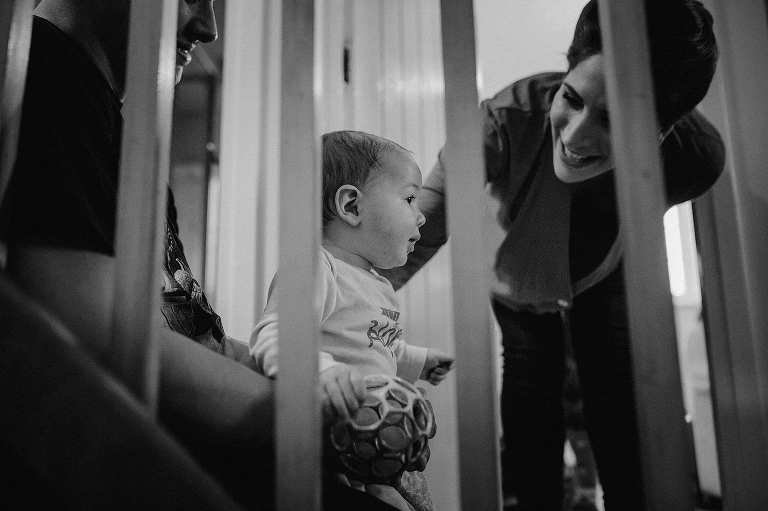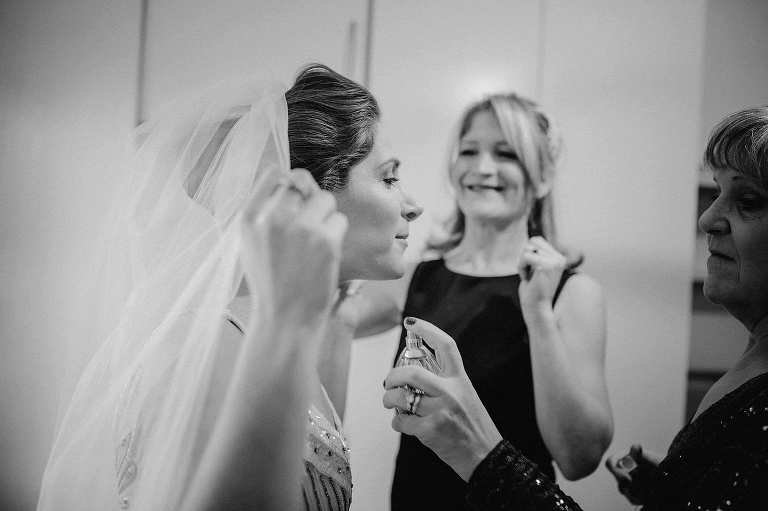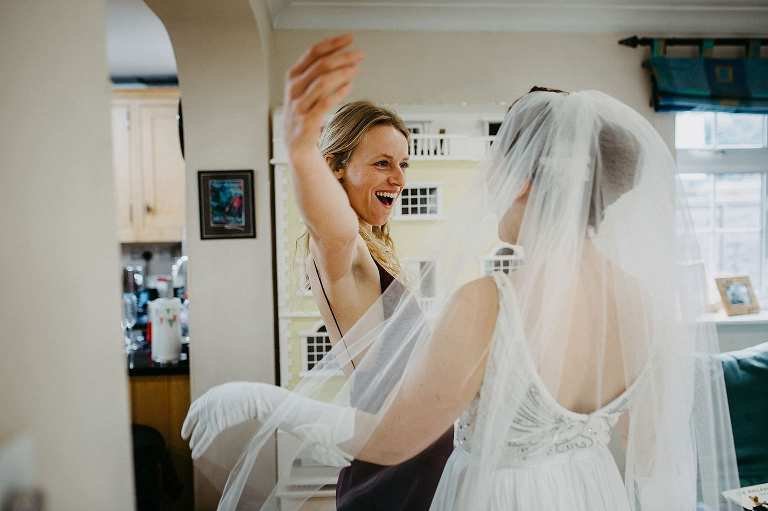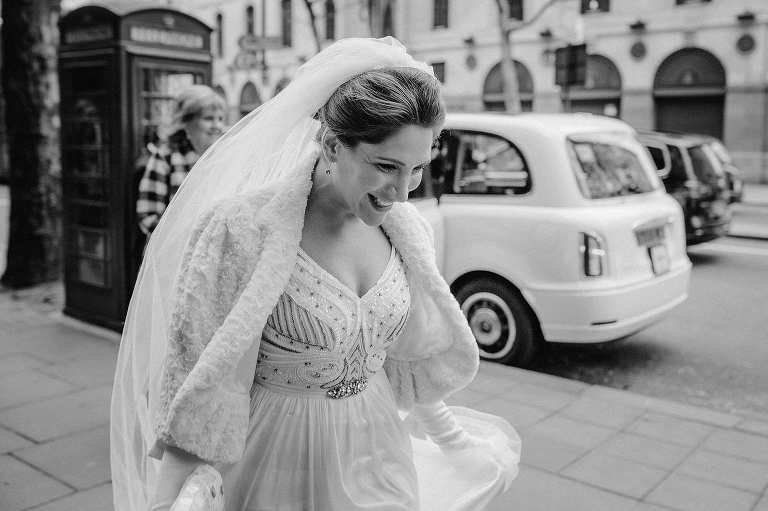 The ceremony
The ceremony took place in the beautiful Palm Court at the Waldorf Hilton in the heart of London. The ceremony area was held in the Palm Court, which is a beautiful and historic room, featured in the 1953 film "Titanic".  The ceremony began with several beautiful readings from friends and family, and finished with them walking down the aisle with cheers and claps. It was a wonderful ceremony, full of lots of cheer and laughter and provided lots of opportunities for fine art wedding photography in London.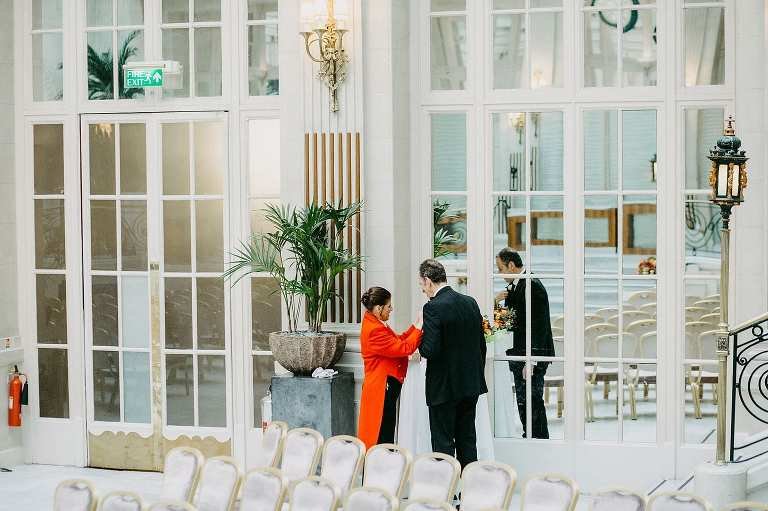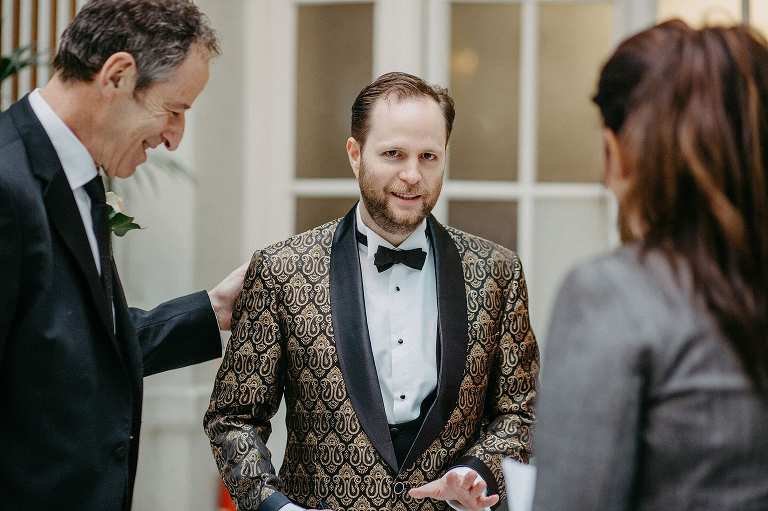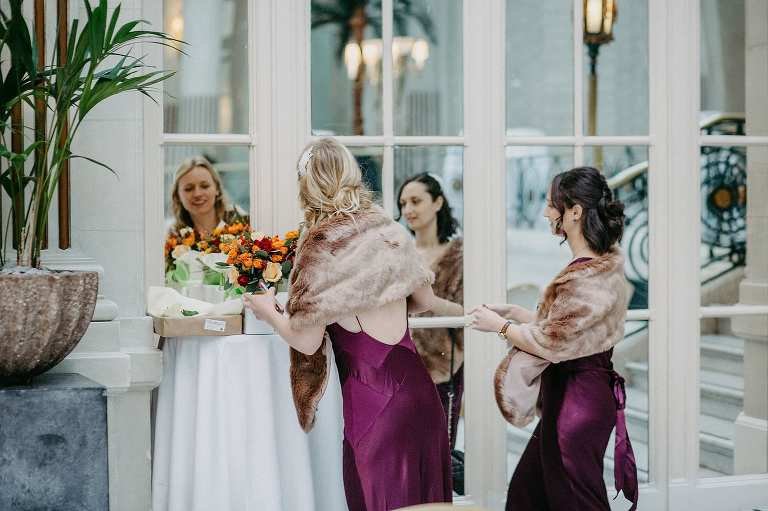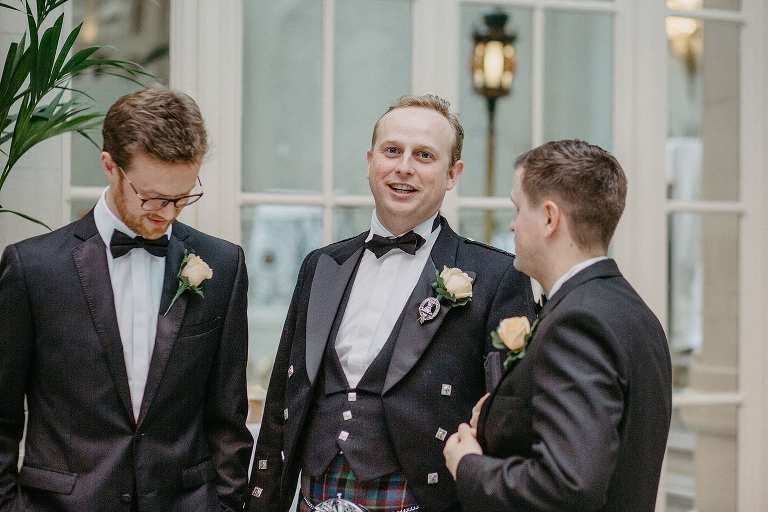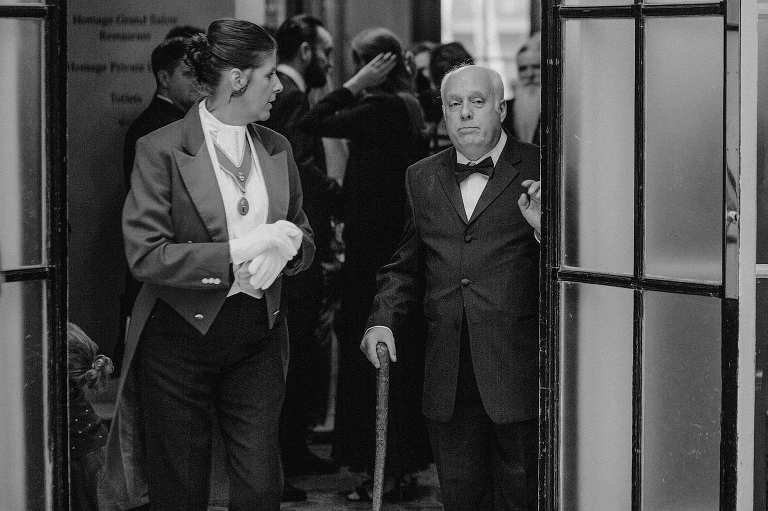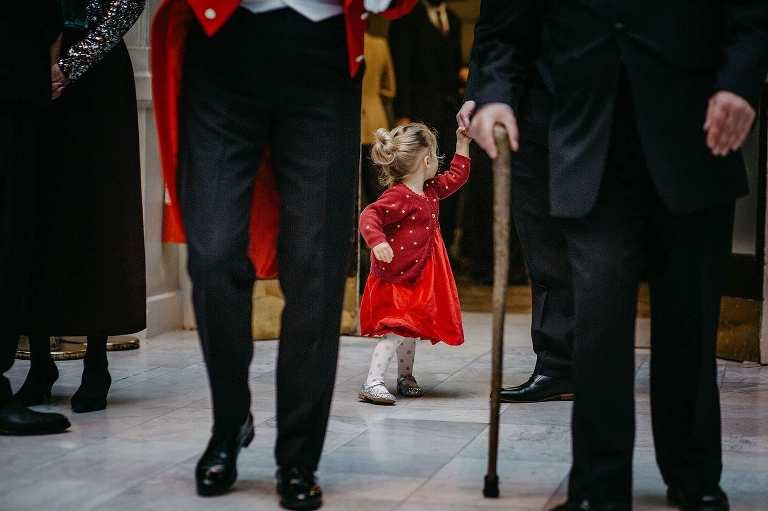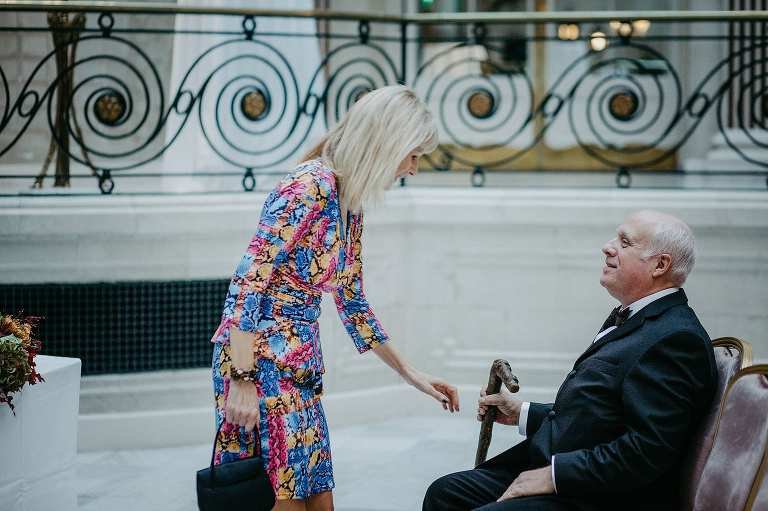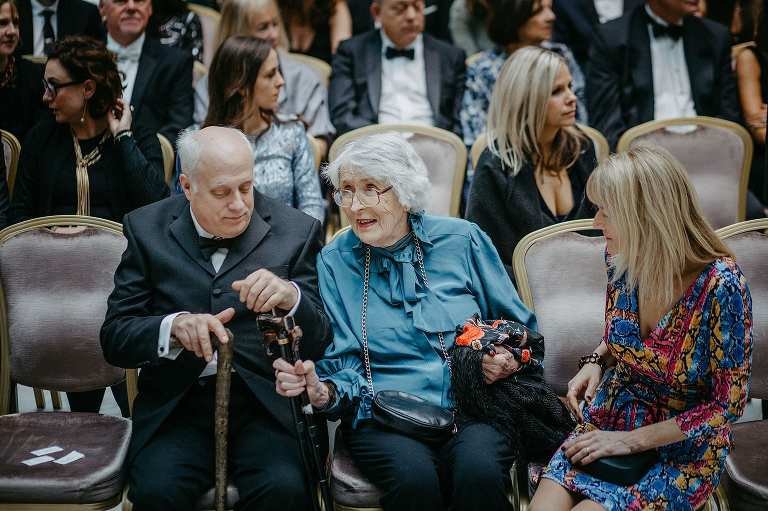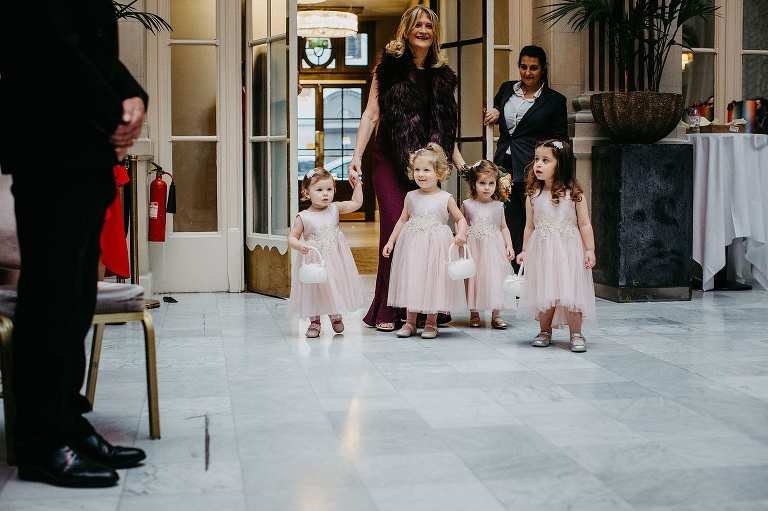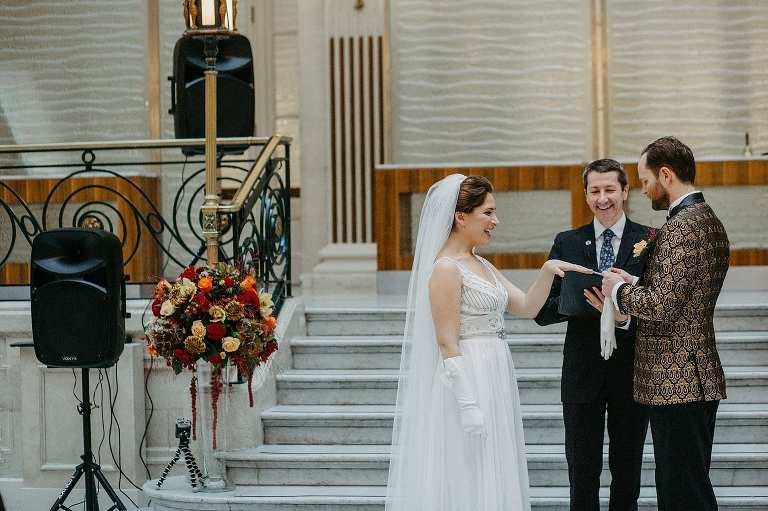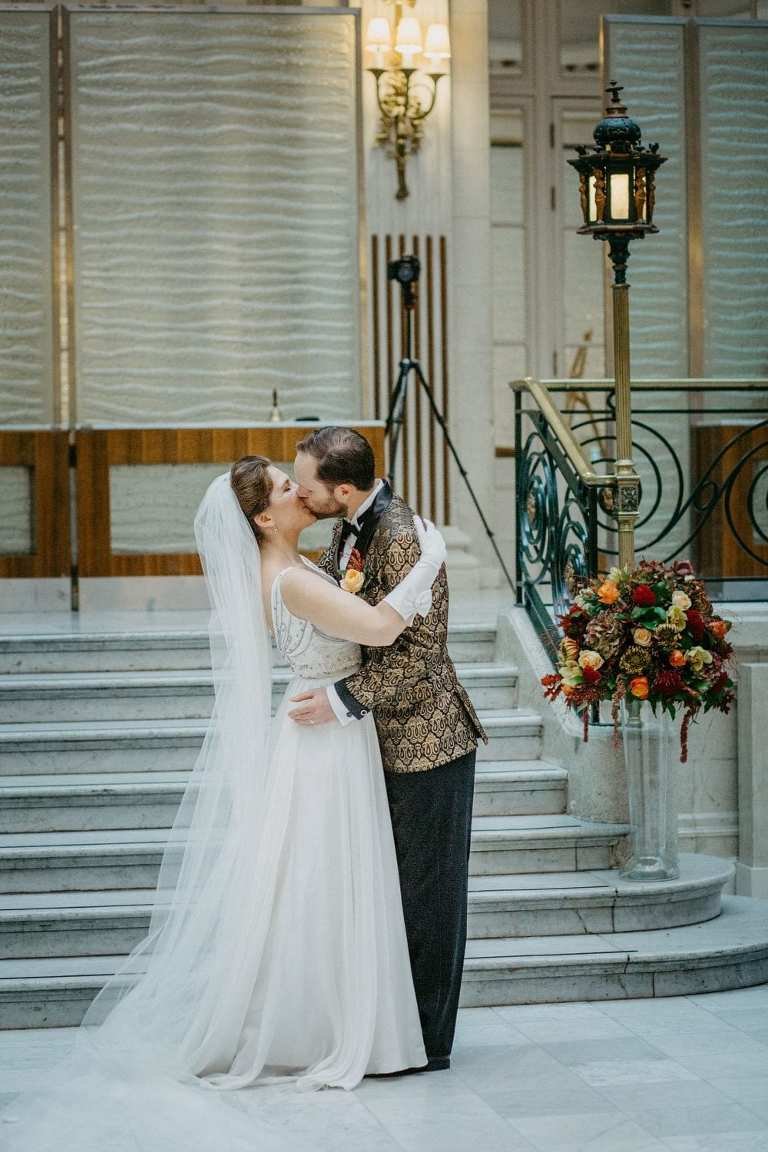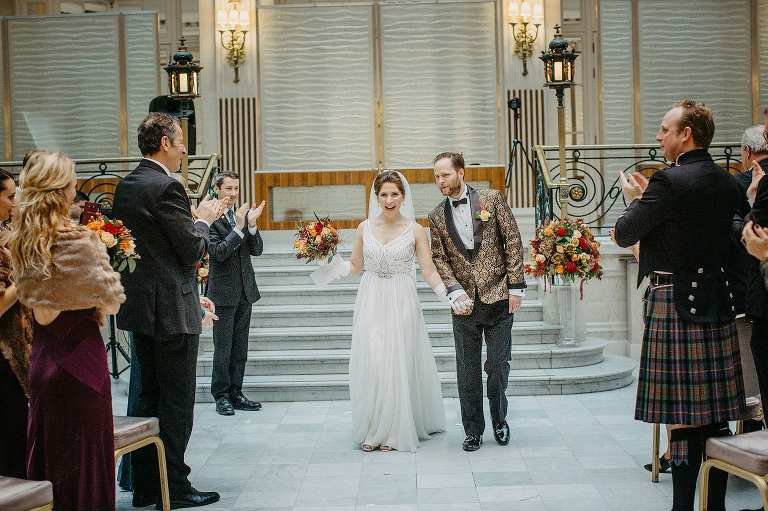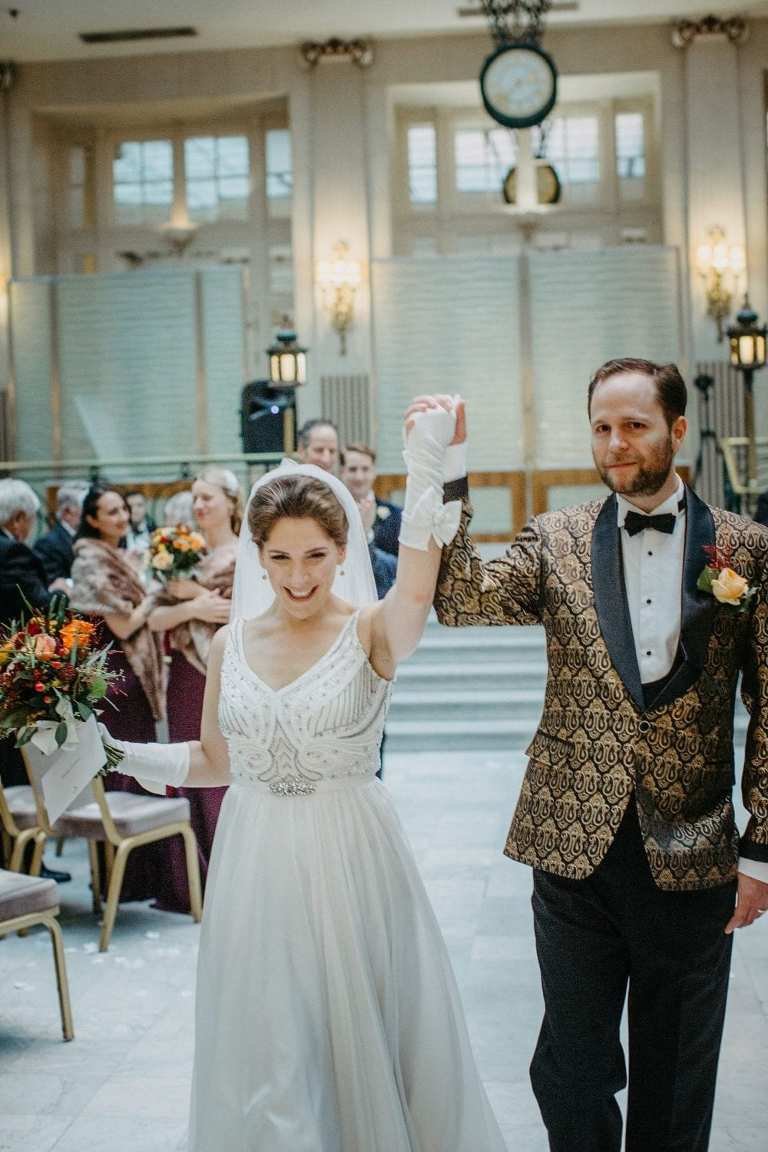 The reception
Amy and Henry chose to have their wedding at Waldorf Hilton because they wanted a Christmas London city wedding.  Waldorf Hilton is an iconic London Hotel and it's got such a grand feel to it, especially in the Palm Court where the ceremony took place.
For the reception, the couple had planned cocktails and canapés for their guests, and everyone enjoyed chatting and laughing. They speeches after the dinner, which were really touching and funny.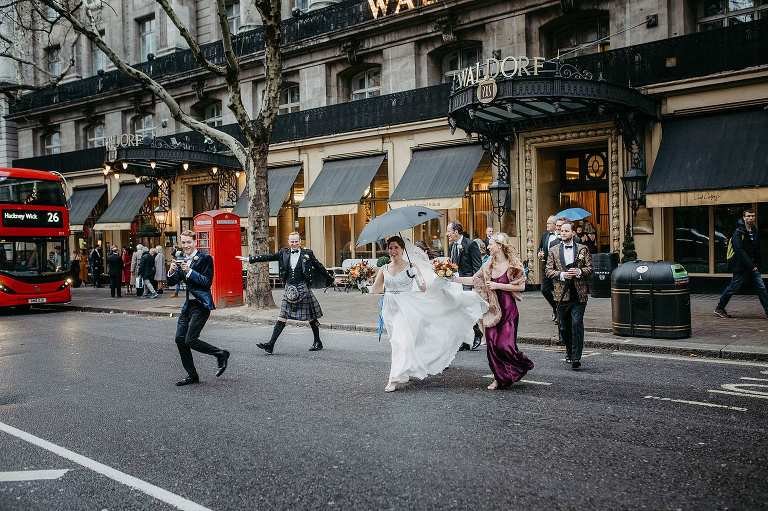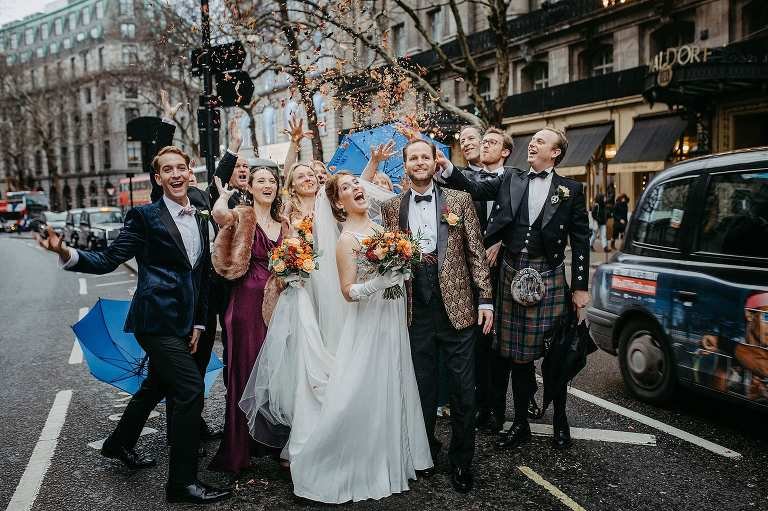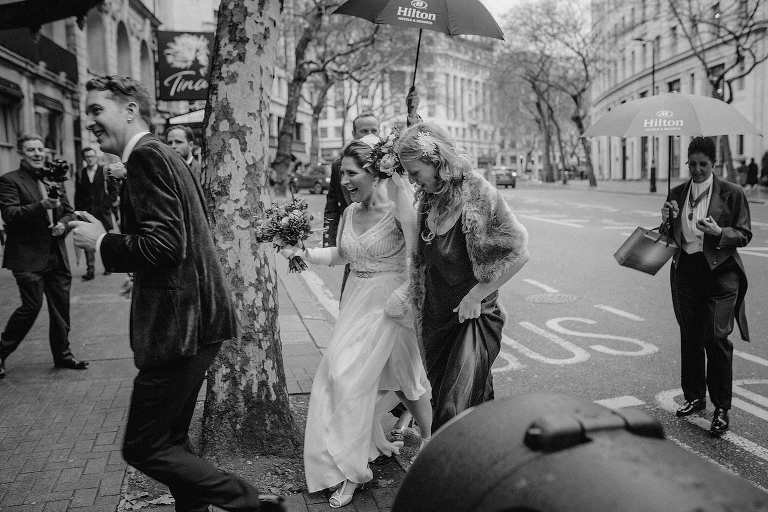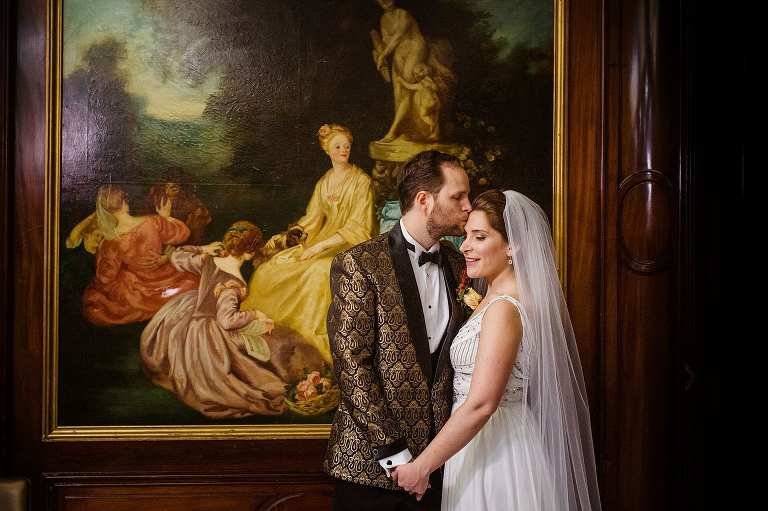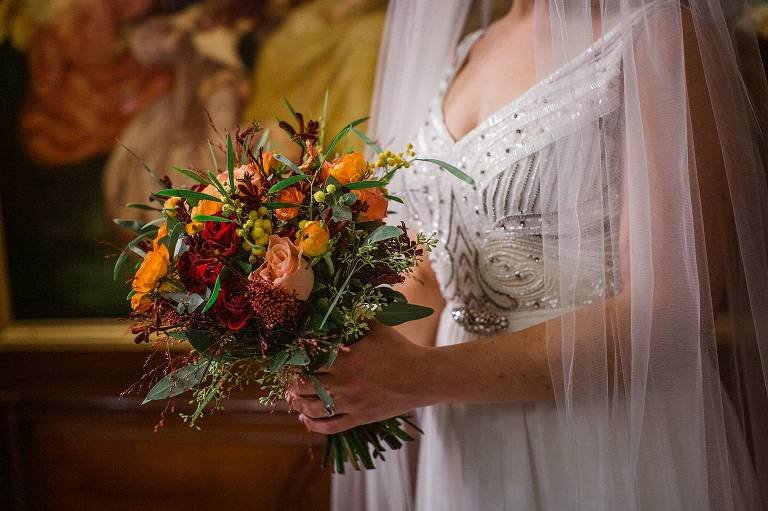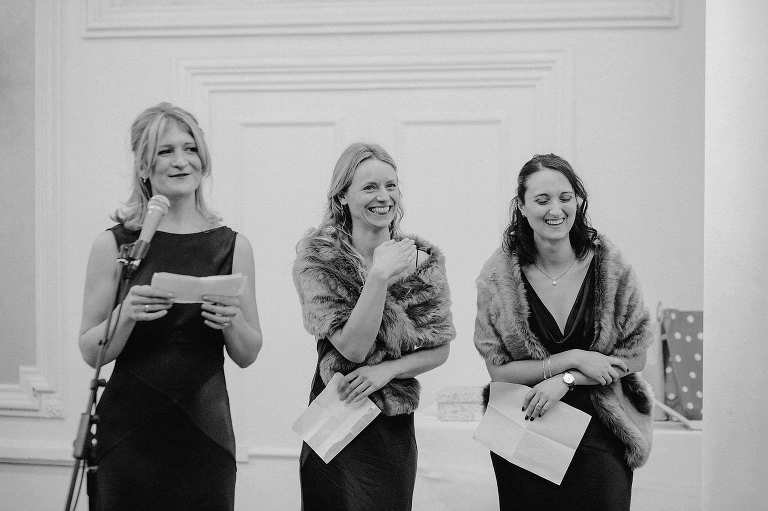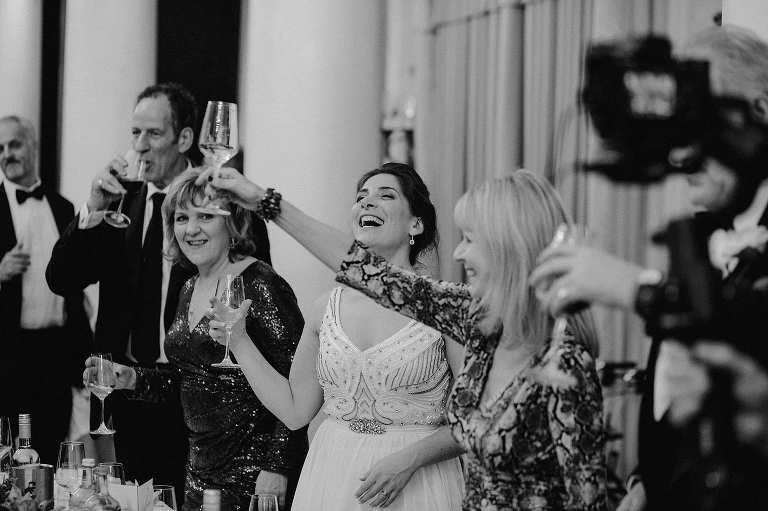 The party
After dinner, the band started up to get the party started, and the dance floor was packed from the moment the first dance finished until the very last song.  Amy and Henry had booked the most wonderful band to entertain the guests. Miss Kiddie and the Cads presented an amazing show based in a 1940's Jazz club…"with stunning costumes, spectacular tap dancing and the decadence of 1940's Hollywood all wrapped up in sophisticated Music Hall style revue. "
They kept everyone entertained all evening.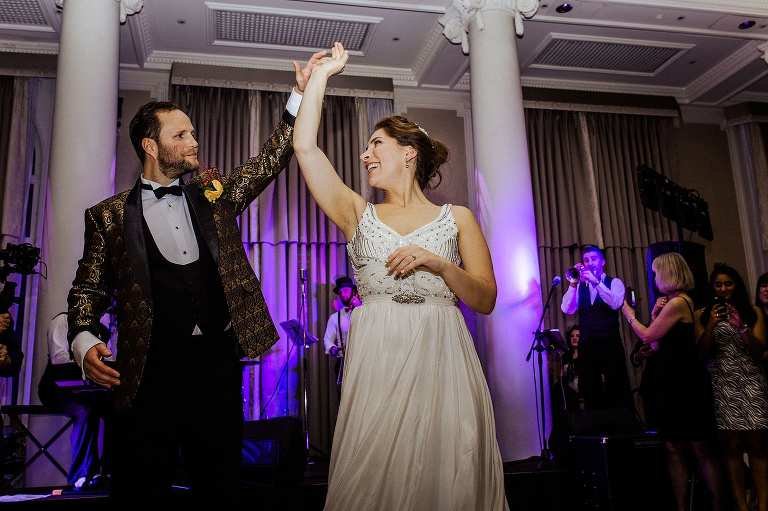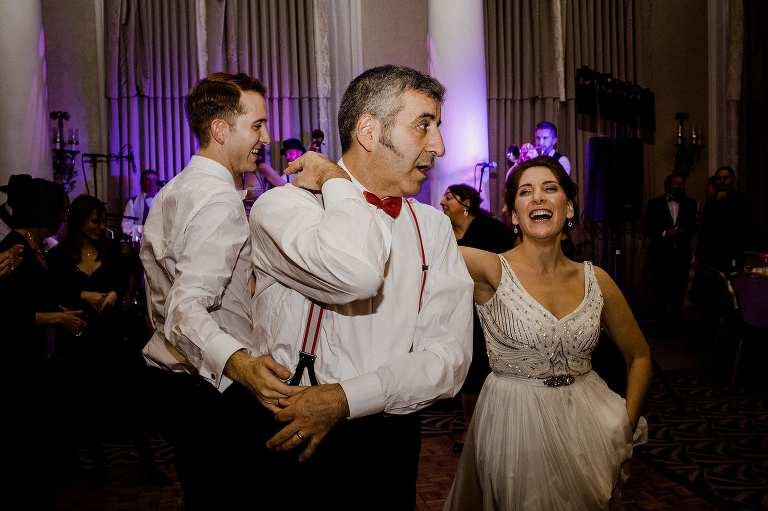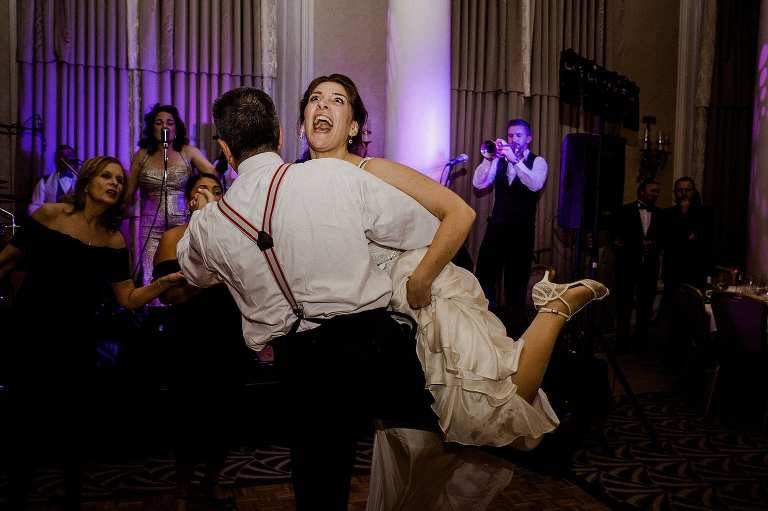 One of the best moments of the wedding was the dancing, because the bride, her brother and their friends are great swing dancers. The band was also a talking point of the wedding – they were so unique and such great talent.
I loved this London City wedding so much. If you're getting married and looking for a London City wedding photographer, get in touch. Here are the photos!
SUPPLIERS
Band: https://www.misskiddy.com/
Venue: https://www3.hilton.com/en/hotels/united-kingdom/the-waldorf-hilton-london