Last year I was nominated for the Wedding Industry Awards, awards in which my couples cast the initial votes and comment on my role as their wedding photographer.
I was delighted to make the Regional Finals and be amongst some of the fabulously talented photographers in the North East. Although I didn't win I am very grateful for my couples who took the time to cast their votes and put me in the running. So,  thank you!
I am not the best at blowing my own trumpet so I am going to let my couples do that for me and thank them again, this time for the amazing comments that they wrote… it made me feel very humble and extremely blessed.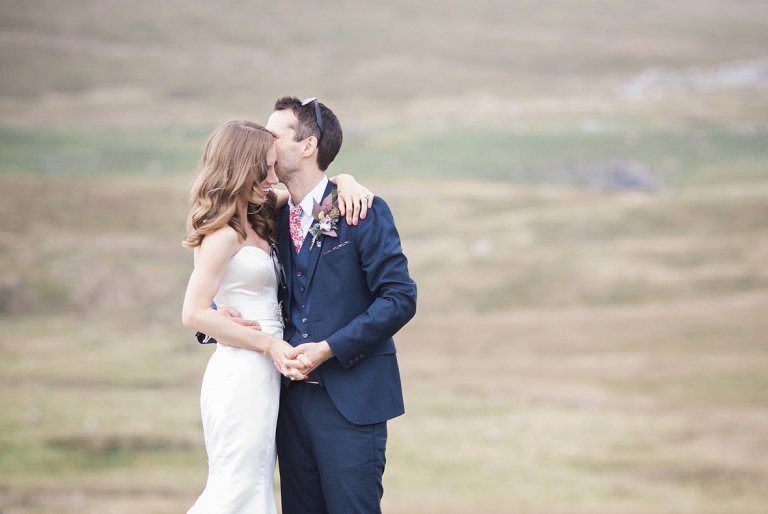 "Samantha was a joy to have on our wedding day. She fitted in really well with the family,
shot some gorgeous pictures and listened to the style that we wanted. She has managed to
capture the most beautiful natural shots and amazingly captured all the energy of our day.
The preview photos were up within days, and guests commented that it was the best
wedding photography they had ever seen – great light. And beautiful presentation of the
final package of photos. We would very highly recommend!"
"Thanks to Sam for making both my husband and I feel so comfortable and look so fabulous
in our wedding photos. Sam is an incredibly talented photographer, from the first
consultation to the wedding day Sam really takes the time to get to know her clients,
understand their vision and bring it to life. Sam's style is unique, she really captures the
romance of the day and all those wonderful, fun and special moments that pass so quickly.
I'm glad that she was there so we can remember them forever."
"Sam was so lovely to be around and really made us feel at ease, her relaxed and friendly
approach was exactly what we were looking for. The quality of Sam's work is outstanding.
The pictures were absolutely beautiful and she captured some amazing moments which are
a great reflection of our special day. We certainly would not hesitate in recommending her
to all future brides and grooms."
"Sam was amazing on our wedding day. So many people commented on how hard she
worked throughout the day. Also the photographs that she took were perfect. Everyone who
viewed the photos commented on how beautiful they were. She was everything that we
expected and more. We would totally recommend her to anyone!!!!"
"Sam is a lovely lady and put us at ease from the day we met her, she was very calm and
professional and made everyone relaxed in front of the camera. We are so pleased with our
photos they capture our day perfectly. it was a pleasure to have her share our special day."
"Sam's laid back approach and ability to interpret and record our day without fuss or
formality is the reason we're delighted with her photographs as they have captured the
event honestly – as it happened – without staging or false narrative. Her photographs are
filled with character, expression and suggestion that paints a beautiful interpretation of our
wedding, special moments in time captured on film,seemingly effortlessly, that will help us
remember and treasure the day forever."
"Samantha was absolutely outstanding. She blended in with our wedding party and the
shots she got were exactly what we wanted: reportage and urban."
"From the very start, Samantha understood completely the way we wanted our wedding to
be and picked up on all the small things we said, meaning the photos she took and the way
she interacted with the guests were just perfect. She went above and beyond our
expectations and captured our day perfectly, fitting in like one of the guests and making
everyone feel comfortable and at ease which meant the photos looked so natural and many
lovely moments were captured. She was fantastic!"
"We were absolutely pleased with the photography Samantha produced for our wedding &
the subsequent reception. She immediately developed rapport with all of our guests, and in
our meeting prior to the wedding she explained her approach & developed a plan with us in
how to perform the photography. During the wedding she was able to capture some
wonderful natural moments aswell as posed photographs that really enlivened the final
album with a naturalistic tone that we were very satisfied with."
"Excellent communication, so friendly and helpful to have round on the day. The
photographs were beautiful and recorded our day perfectly. Would definitely recommend"
"Sam was amazing from start to end. She made us feel comfortable and create pictures
which just captured the feeling of the day. She even rescued the church from burning down
without any drama!!! :)) a true talent!"
"Everyone commented on how wonderful Sam was at our wedding. She was a reassuring
presence but unintrusive and captured the essence and atmosphere our special day. Her
beautiful photos are testament to that."
"I certainly wouldn't need 500 words to describe the attention to detail & professionalism
of Samantha Ward. Outstanding springs to mind. Our guests were most impressed too with
so many of our prints being requested by the subjects in them. Thank you Samantha."
"Sam made the whole process effortless for us. While I can be a bit over the top in front of the
camera and Jenny can be a bit shy, Sam was able to balance us out beautifuly while really
capturing our personalities. The pre-shoot was amazing. It gave us immediate confidence in
Sam that carried through to our wedding. Sam managed to effortlessly blend into the
background to get her candid shots and also manage all the guests for shots requiring a set
up. She was constantly looking for opportunities."
"Sam was a true professional whilst coming across friendly and easy going. The pictures she
took of our big day were just what we wanted- a good blend of posed and documentary
style. Sam took great care in both understanding what we wanted from her and in putting us
at ease by taking us for an informal pre wedding shoot. The end result was more than we
could have hoped for."
"I would recommend Sam as she was extremely professional, attentive and was able to
deliver to a very high standard"
"Sam was great at dealing with all the stress and strain of the big day. She was calm, funny
and a perfect addition throughout. She also managed to deal with all the various family
members trying to take charge and grouped everyone together in a nice non pressured way.
I love the images Sam has produced and I wouldn't think twice about recommending her in
the future."
"Sam is a wonderful photographer with a very approachable nature. Her willingness to work
with our thoughts and ideas whilst giving her professional view is a real talent. We wanted
mainly unposed shots and it was a credit to her that she remained relatively unnoticed by
ourselves and our guests and yet obtained such beautiful, natural photographs. For the small
number of posed photos she made my husband and I relax and look our best for which we
are very grateful!"
"We are so thrilled with the photos Sam took for our wedding this past April. They are
absolutely beautiful and we would not hesitate to recommend her to other couples. She is a
lovely person and her style of photography is unobtrusive and captured so many candid
moments and happy memories. Sam was also really accommodating and was able to book
our wedding due to some unforeseen circumstances at short notice. Can't say enough good
things about our experience!"
"Excellent service. Sam listened to our ideas and understood the feel of our day and was
able to seamlessly fit into it. She interacted well with our guests, even giving one our
younger guests help with taking a photo. Also she made us feel comfortable in front of the
camera and was able to take lots of natural shots during the day, showing our friends and
family as themselves rather than artificially posed. Would definitely recommend her to
others"
"Very unobtrusive photography, which effectively captures the moment. Use of both digital
and film, which adds an extra level of depth to the final output. Reasonably priced,
dedicated and friendly service. Ultimately, a great photographer who produces what is
required with little input, leaving you time to work on other things during a very hectic time.
A photographer who gives you peace of mind and confidence."
"Just received our wedding photos. They are just ABSOLUTELY AMAZING! We are so happy!
Sam is such a lovely person and during the day, she blended in with the guests whilst taking
photos, so no one felt uncomfortable about photos being taken."
"Sam was very good and professional. She made me feel very comfortable and relaxed
throughout the day. Even my husband who doesn't like having his picture took.
She managed to capture many magical memories. We received our photos very promptly and
they where a joy to look through.It has made it very
difficult to choose our final album and wall prints.I would recommend
Sam to my friends and family. I hope she wins she deserves it."
"Samantha done a wonderful job for me and my bride Jen, the day went really smooth and
we couldn't be happier with the photos that capture some great moments."
"One of the reasons we chose sam is because her pictures are so natural, I really dont like
having my picture taken and am very shy about it. We hardly noticed she was there taking
photos throughout the day and that's just what we wanted, having been to other weddings
with bossy and intrusive photographers who have taken bride and groom off for endless
paused pics, wasnt what i wanted. Sam was lovely in every way, always smiling and seemed
like one of our guests and what beautiful photos we have"
"It was lovely to have Sam as part of our wedding day, she fitted in perfectly and almost
seemed like one of the family. She was warm and friendly while also being very calm and
professional. Due to illness we had to cancel our engagement photo shoot but Sam very
kindly took the time to come and meet us the week before our wedding and this made us
feel reassured about the photography on the big day. We were both pretty nervous about
having our photos taken but Sam helped to make it fun!"
"Very unobtrusive photography, which effectively captures the moment. Use of both digital
and film, which adds an extra level of depth to the final output. Reasonably priced,
dedicated and friendly service. Ultimately, a great photographer who produces what is
required with little input, leaving you time to work on other things during a very hectic time.
A photographer who gives you peace of mind and confidence."
"Sam was a brilliant photographer for our wedding. From discussing our ideas before the
engagement photoshoot to delivering the photographs in a
beautiful personalised box and memory stick after she was wonderful.
The photographs are ones that we will treasure for our lives."
"Samantha perfectly captured our day. Photos have come out beautifully even though i hate
having my photo taken! We only met on the day but she made us feel at ease and fitted
comfortably into our wedding party A friend (who has been to a lot of weddings!) said she
was excellent at guiding us into positions for photos."
"Sam did a fantastic job with our wedding photos. They captured the feel and mood of the
wedding beautifully, she melted into the background and we hardly knew she was there.
The photos she captured are precious to us and we honestly look at them everyday. She
listened to what we wanted and tried to achieve what we asked in a very professional and
approachable manner. She was perfect."
"Sam was absolutely professional and adapted to our needs. As a couple we were very
conscious that we both struggled with photographs and generally found photo shoots,
including a practice run with a different photographer, intense and difficult. We had no need
to worry, Sam controlled photographs for the whole day with a light and friendly touch;
instinctively adapting to the various subjects to get the best out of them. Our vision of
relaxed and informal was delivered beyond our wishes."
"Samantha was fantastic as our wedding photographer. She made a camera shy bride and
groom feel at ease in front of the camera and she was a very unobtrusive and helpful
presence on the day, enabling her to capture lots of lovely natural shots of all the wedding
guests including children. The presentation of the final images is brilliant too, including the
fine art prints and usb stick containing slide show etc. The pictures themselves are
gorgeous, capturing the light and atmosphere."