WHITBY ENGAGEMENT PHOTOGRAPHY
"Have you seen her have you heard
The way she plays there are no words
To describe the way I feel"
                              THE STONE ROSES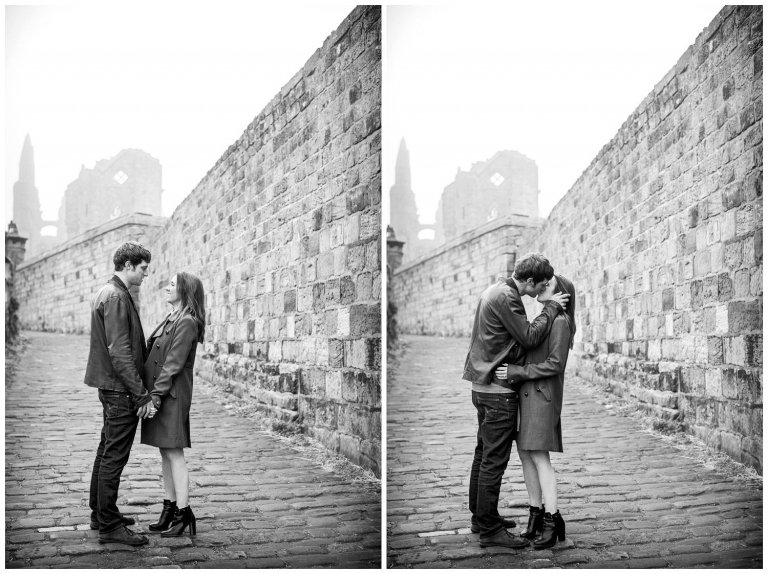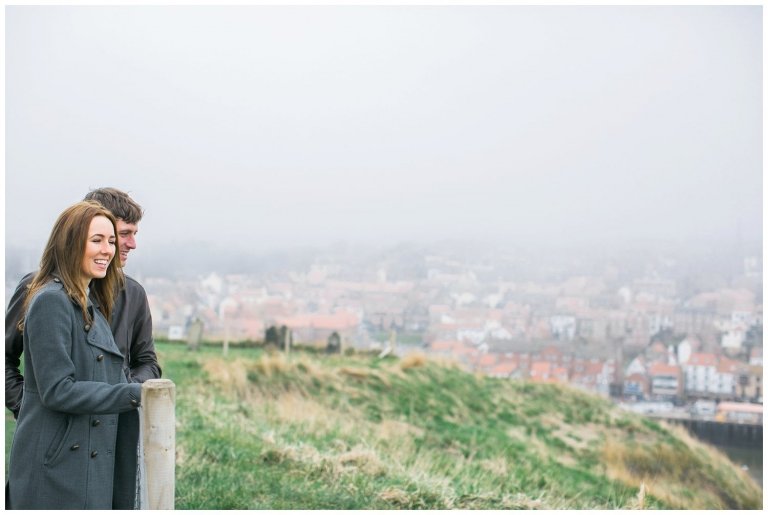 WHITBY ENGAGEMENT PHOTOGRAPHY
Bianca & Sam both hail from North Yorkshire but now live and work in the city of London.
They were married just a few weeks ago at Scampston Hall, near Malton, a beautiful outdoor ceremony on the Palladian Bridge.
The couple decided to opt for an engagement shoot, a great idea as we get to meet up again before the wedding.
I met them on a misty April day in Whitby.
We walked, chatted about their wedding details, their hopes and dreams for their wedding day.
Every now and again when I saw great light or the perfect backdrop we stopped and we took some photographs.
Relaxed, romantic and a little bit of fun…
We headed back out of Whitby towards home and as we drove up into the moors the mist lifted.
Beautiful light…