Lancashire wedding photographer | village hall | Jessica & Anthony
LANCASHIRE WEDDING PHOTOGRAPHER
VILLAGE CHURCH
I have known Jessica since she was a young child being friends with her parents when I lived in Haywards Heath. I was delighted to be able to be Jessica and Anthony's Lancashire wedding photographer.
Jessica and Anthony were married in their local village church in Aughton by Jessica's uncle who just happens to be an ordained member of the clergy. What a wonderful and personal ceremony it was.
Jessica wore a beautiful dress by Sincerity which she found at Puure Bride in Lymm whilst Anthony looked very dapper in a light blue suit from Next.
Jessica was attended by her friends, who look gorgeous in their aubergine bridesmaid dresses by Jenny Packham and available at Debenhams. Anthony's groomsmen all wore their own suits which complimented each other very well.
VILLAGE HALL
After the ceremony the guests ere ushered onwards to the reception which was held just down the road at Aughton Village Hall. Meanwhile Jessica and Anthony had some bridal portraits taken by the church, a lovely location and the nearby bus shelter proved a welcome shelter from the strong & chilly breeze.
The Village Hall had been decorated by family and friends, many had helped to create a wonderful space for the wedding breakfast – which just happened to be my favourite – Fish & Chips.
Jessica's mum had made the fabulous wedding cake and the unique table decorations comprised of lollipops.
"You know you're in love when you
can't fall asleep because reality is
finally better than your dreams."
DR SEUSS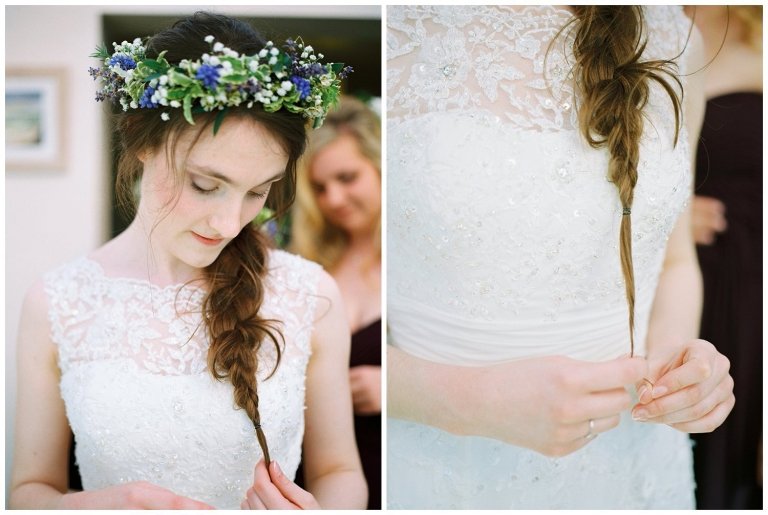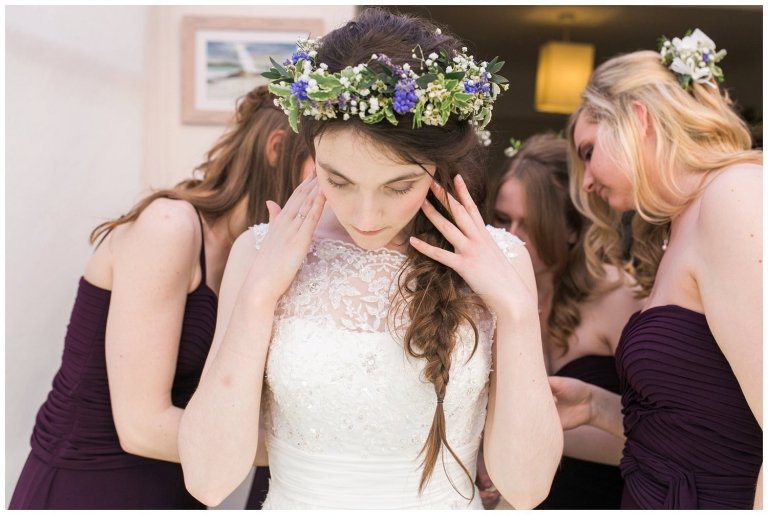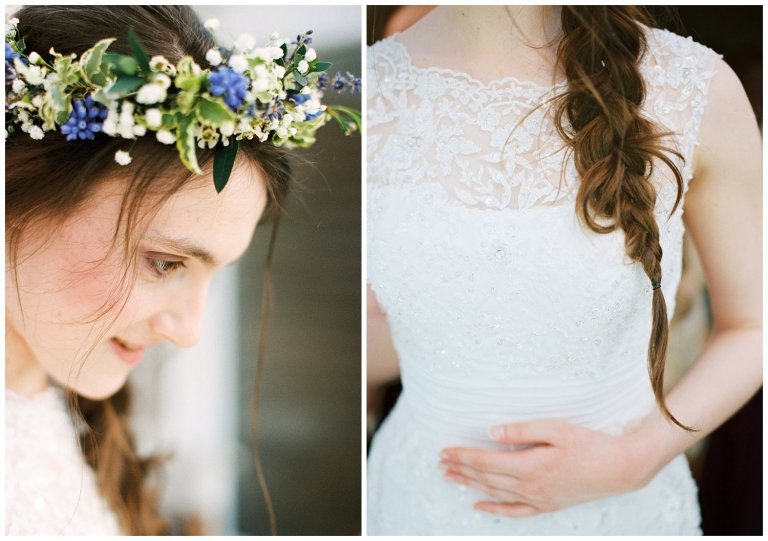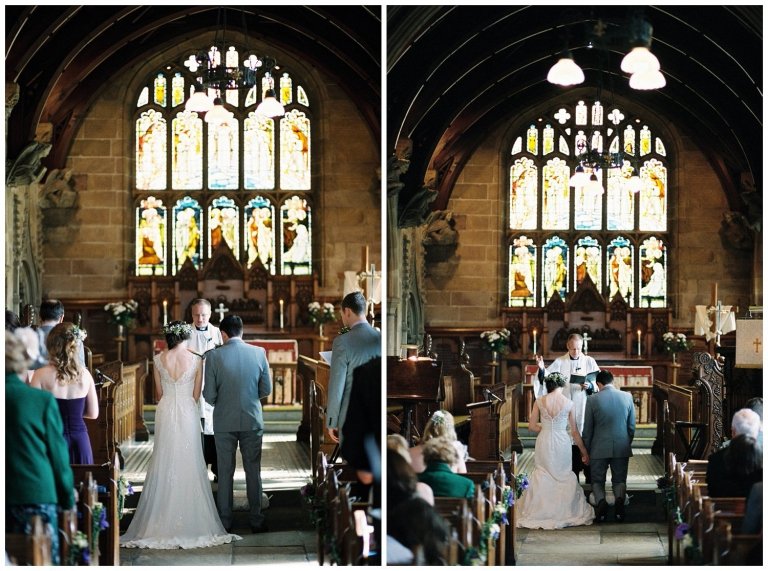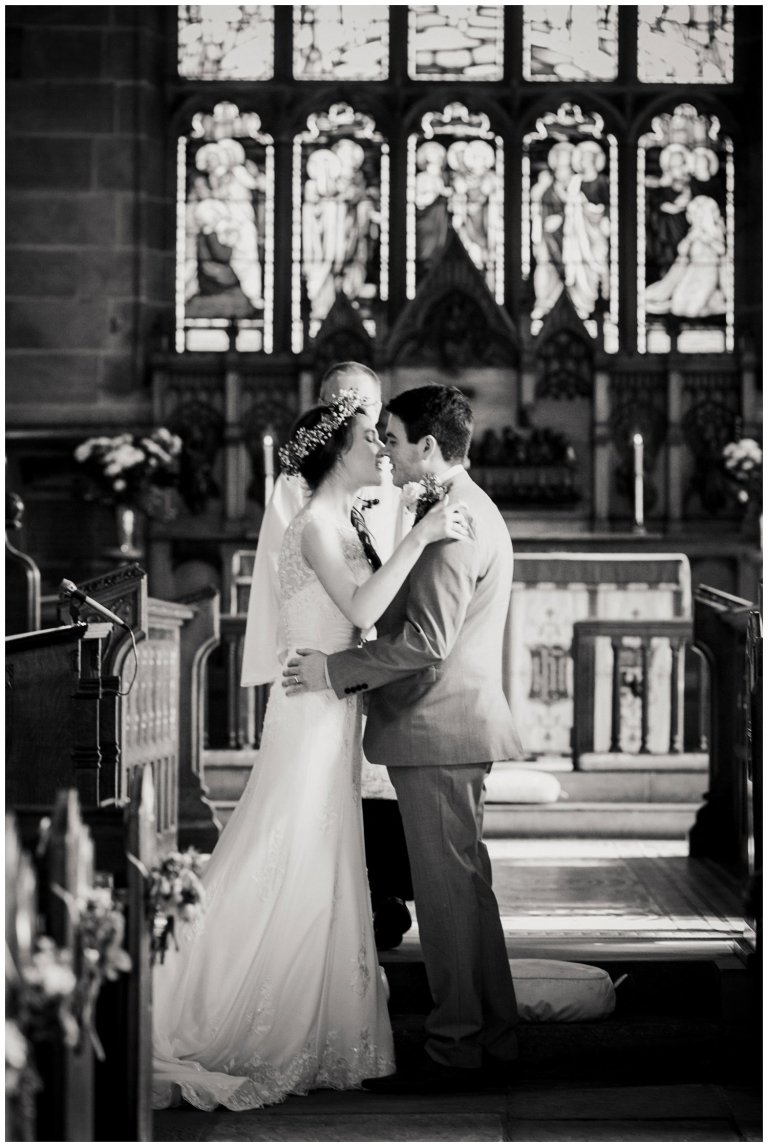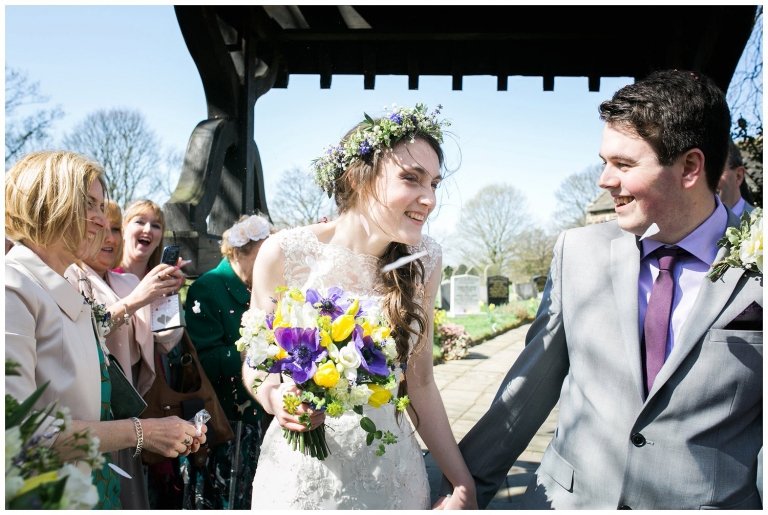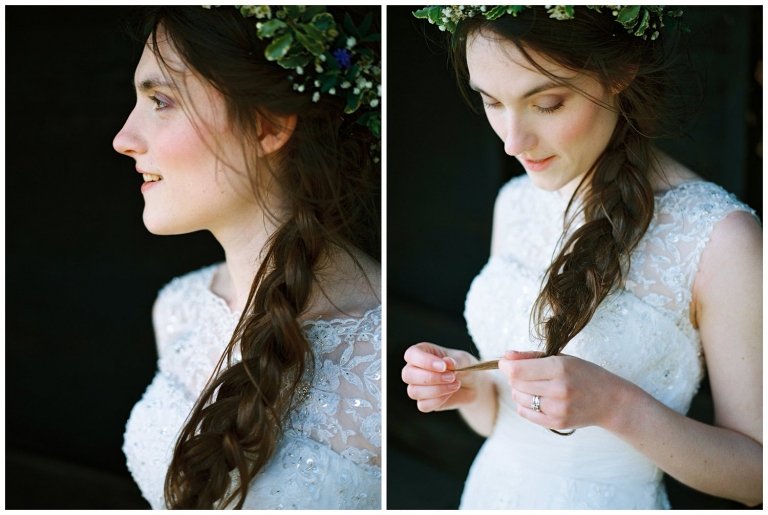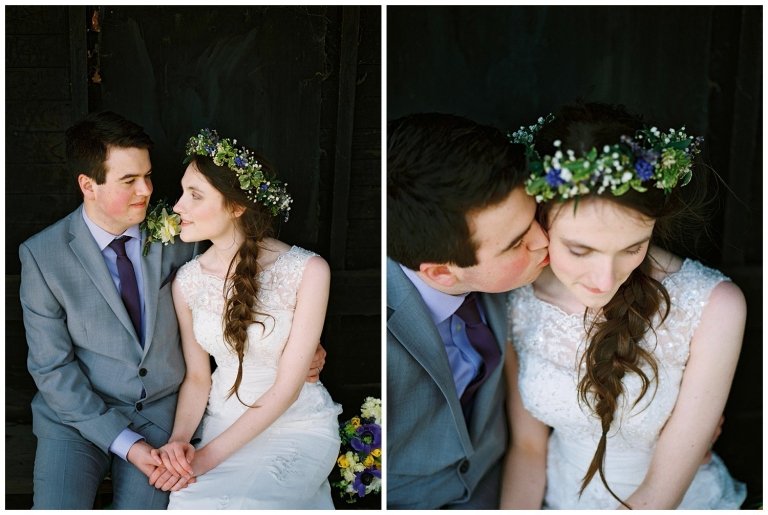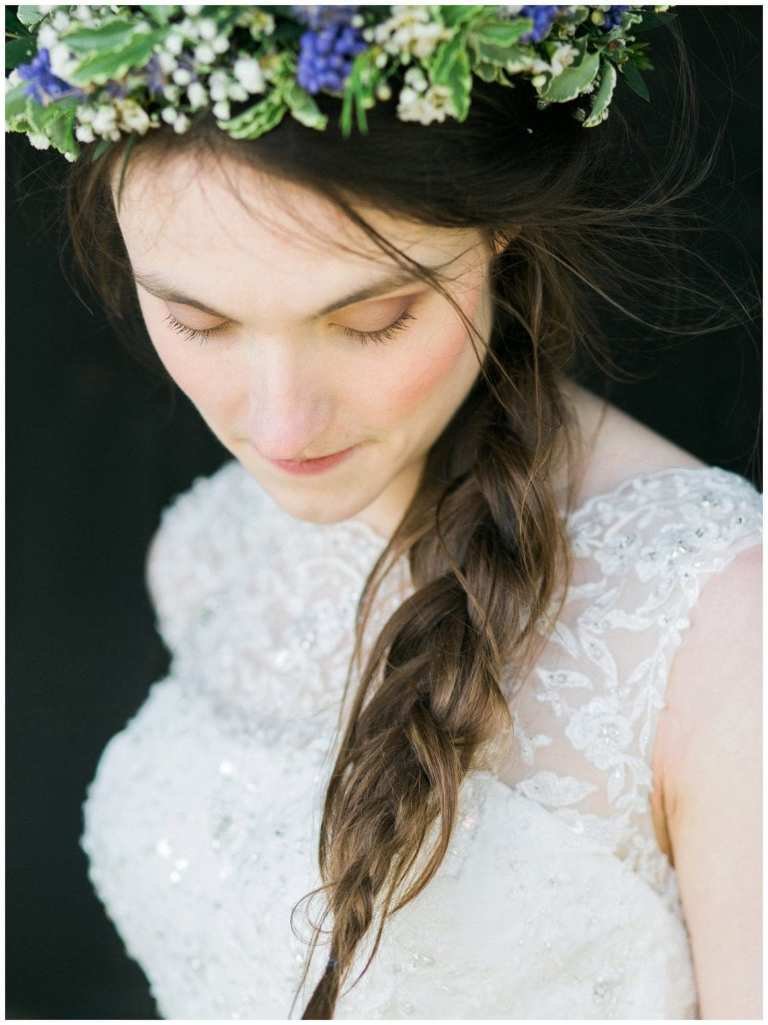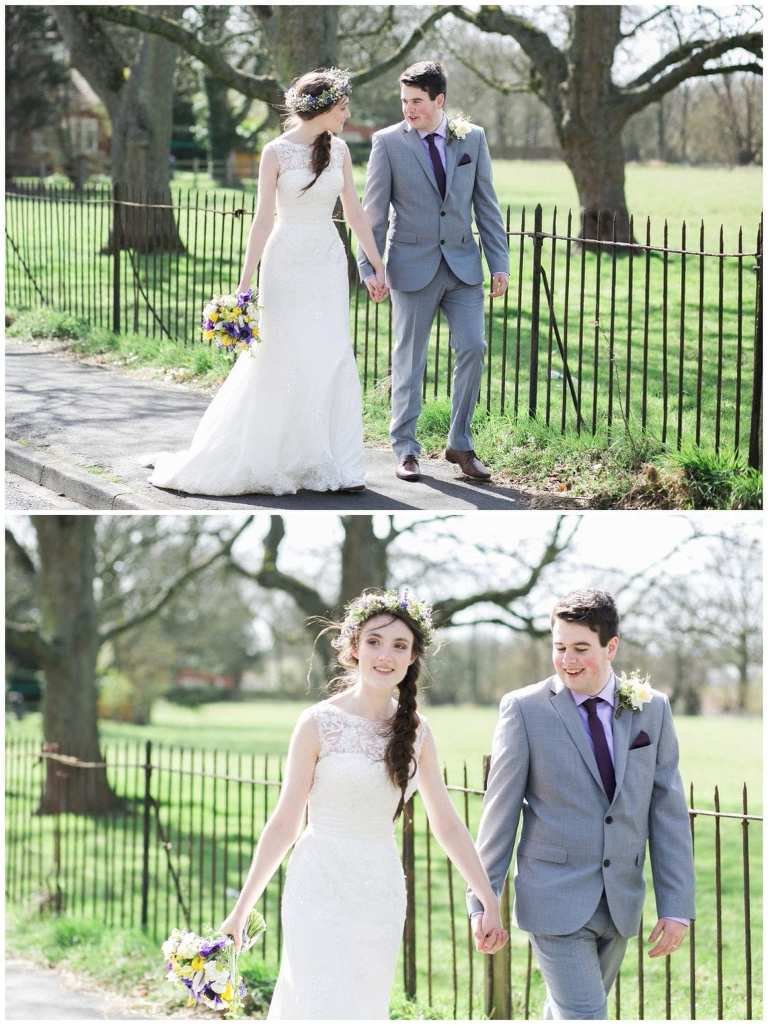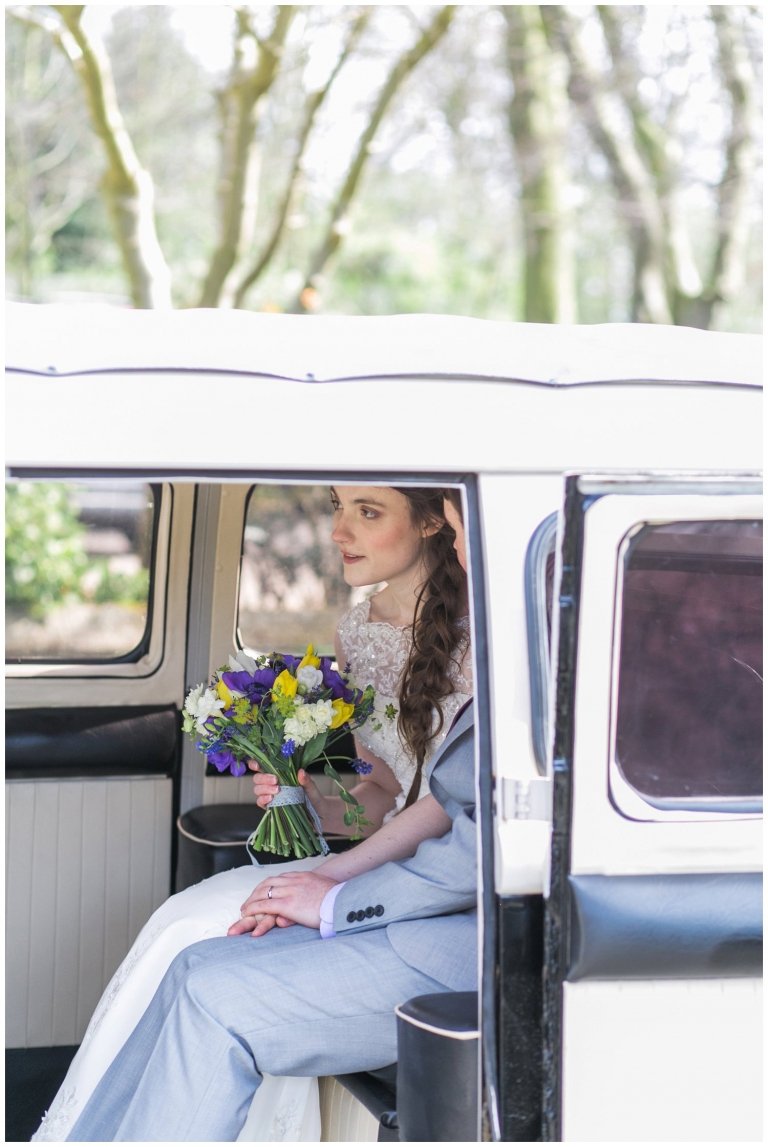 DRESS: Sincerity
BRIDAL BOUTIQUE: Puure Bridal
BRIDESMAIDS DRESSES: No 1 by Jenny Packham
MAKE UP: Lianne Louise Make Up Artist
HAIR & BRIDESMAIDS MAKE UP: Andrew Collinge
FLORALS: The Flower Farm
GROOM'S SUIT: Next
CAKE: Jessica's mum, Linda Hopkins
TRANSPORT: Poshpampacampa
CATERERS: KK Catering for Fish & Chips & Huyton's for the evening buffet
TABLE DECORATIONS: The Candy Orchard
ENTERTAINMENT: Skumfldooza