Hi I am Georgie, thanks so much for your interest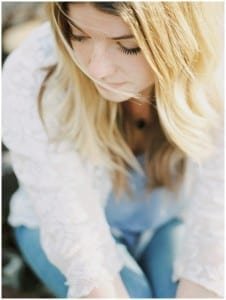 A little bit about me…
I'm a seaside dweller residing on the North Yorkshire coast in a small fishing town, some call home to Dracula. I have been working as a professional photographer since graduating in 2005 from my photography degree.
I began shooting weddings in 2010. I love the joy and happiness, emotions and connections that wedding stories bring.
I am a believer of craft and quality, longevity and love and echo this philosophy with in my photography.
However a few years ago I felt something was missing from my work, I felt I was really lacking the aesthetic I was seeking. I felt my images weren't rendering the light and colours I saw. This is when I rediscovered film. Having originally started my passion for photography using 35mm analogue film I then began to reintroduce this to my work and also the addition and beauty of medium format film too.
I love the way film makes me a considered shooter again, the way it makes me stop and think, but most of all the way it handles colour and light, softness and depth.
If your looking for that feeling and aesthetic do join us on INTO THE GRAIN we would love to share our knowledge and experience on getting started with and introducing film to your work.